West Ham United manager Sam Allardyce has taken a swipe at Arsenal and Arsene Wenger. The ex-Bolton manager criticised the Gunners and said Arsene Wenger had only himself to blame for the poor season so far.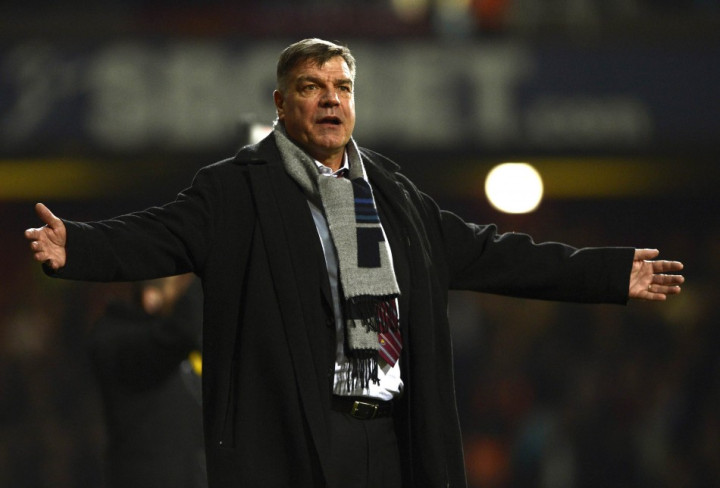 "It's not surprising because I don't know where you go and buy a player of Van Persie's quality unless you're going to pay more than £24m," he explained to The Sun, adding, "When you sell your best players, which is not normally expected of Arsenal, then it is difficult to replace them. There is no doubt the players who have come in are very good but are they better than the ones they have sold?"
Arsenal have been heavily criticised this season, for the sale of Dutch striker Robin van Persie and Cameroon midfielder Alex Song. The two were stand-out performers in an already poor squad last term and the impact van Persie, in particular, could have had on the club's fortunes has been emphasised by his superb form for his new club, Manchester United.
The 29-year-old international is the Premier League's leading goal scorer with 18 strikes already and his goals have led Sir Alex Ferguson's side to a five point lead at the top of the table.
"Everybody says it is great business in terms of his age but it's not really great business for Arsene Wenger when he can't replace the goals that he's lost. They have suffered with their level of results. The football is still very good but when you lose that many goals - particularly from Van Persie - and miss more chances than they did before, they won't get as good results," Allardyce commented.
The Hammers are enjoying their return to top-flight English club football and are a comfortable 12th, with 27 points from 22 games. Recent results have been poor though, with only two wins in the last 10 games across all competitions. The club travels to the Emirates on Wednesday evening, to face Arsenal in a re-scheduled league fixture; read an IBTimes UK preview.