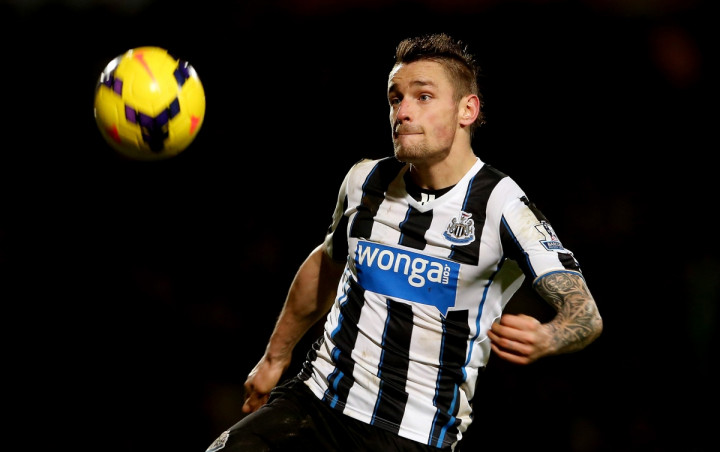 Arsenal are reportedly keen on Newcastle United right-back Mathieu Debuchy and could have him for a fee in the region of £12m, according to the Express.
Arsene Wenger is in the market for a right-back after Bacary Sagna refused a contract extension with the Gunners and opted for a move to Premier League champions Manchester City on a free transfer.
The Gunners have been linked to various players for the full-back position with reports claiming that a deal with Ivory Coast's Serge Aurier had been agreed.
Newcastle brought Debuchy to the Premier League from Ligue 1 outfit Lille after having paid £6m, but are now looking for a double-the-money deal for the French defender and are quoting a price of £12m. However, the Gunners boss is looking to make a bid in the region of £9m to try and get the deal done.
The north London side could face competition from French clubs Paris Saint-Germain and AS Monaco for the services of the full-back, and the Tyneside club is hoping a bidding war ensues, which will work in their favour when it comes to getting the price they want.
The 28-year-old defender, who is currently in Brazil with the Didier Deschamps French squad, has impressed his suitors with his performances. He has even managed to keep former Arsenal defender Sagna out of the starting XI, which could add to the interest of Wenger for the player.
Moreover, the Frenchman has also given Arsenal hope of completing the transfer after he revealed that even though he is happy at St James' Park, he misses European football and mainly playing in the Champions League.
Meanwhile, Arsenal will officially begin their long-term partnership with sportswear giant Puma from July 1. Earlier in the summer, the Gunners signed a league record kit deal that will see them earn around £30m a year. It is a big shift for Arsenal after being associated with Nike for 20 years.
"This is an exciting day for us and marks the start of a new era," Arsenal's chief executive officer Ivan Gazidis told the official site.
"As we expected when we signed the partnership, PUMA have come up with some truly innovative and creative ideas and we are looking forward to unveiling the new kit which I am sure will be a big hit with our supporters around the world," he added.