Arsenal's hopes of signing Thomas Lemar from AS Monaco this summer could be dashed if Chelsea sign his teammate Tiemoue Bakayoko in the coming weeks.
Arsene Wenger is a big admirer of the French winger and had earmarked him as a potential signing to bolster the squad ahead of next season. Lemar played a key role in helping the Principality club secure their first Ligue 1 title in 20 years while also making it to the semi-finals of the Champions League.
The 21-year-old, who mainly operates on the left-wing, scored 14 goals and provided 17 assists in 55 games in all competitions last season. Lemar's performances has attracted interest from multiple clubs with the Mirror, reporting that both the north London clubs Arsenal and Tottenham Hotspur have expressed an interest in signing the winger.
AS Monaco's impressive campaign in Ligue 1 and Europe has put them in the spotlight and a number of their young talent have attracted interest from top clubs all across Europe. Bernardo Silva, who played a key role last season, has already left the club to join Manchester City, while 26-goal 18-year-old forward Kylian Mbappe has attracted world-record bids from Real Madrid and Arsenal.
The Principality club is aware of the interest and despite being open to summer moves for their players, they are unwilling to allow all their key players to leave in the same transfer window. Bakayoko is another player high in demand and reports suggest that he will be the next out of the door.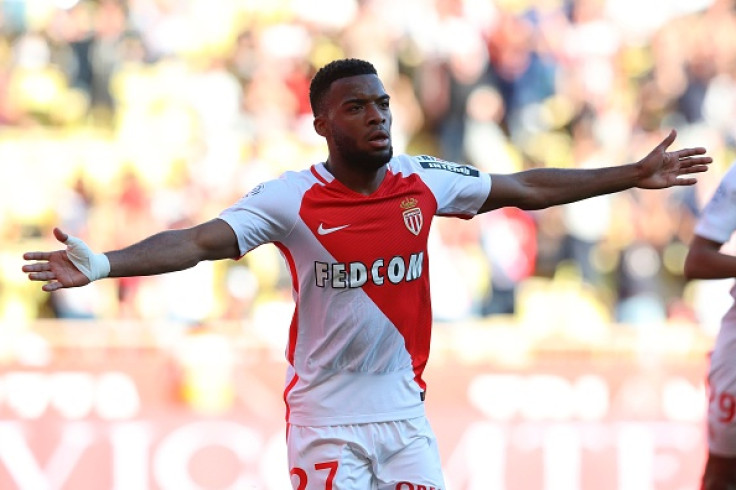 Chelsea are said to be in advanced talks with the midfielder over a £40m ($51m) move to Stamford Bridge this summer. The Mirror report states that Monaco are not willing to allow the both Bakayoko and Lemar to leave in the same transfer window, which means Arsenal are likely to lose out on one of their priority summer targets.