Arsenal remain adamant that they will not sell Alexis Sanchez to their Premier League rivals and will only listen to offers for the Chilean forward from foreign clubs, reports say.
Sanchez, 28, only has a year left on his Gunners contract and has been linked with moves to Chelsea, Manchester City, Bayern Munich, Paris Saint-Germain, Barcelona and Juventus, with City expected to launch a £50m ($64m) bid over the next week.
The Chile international admitted in May that he was "frustrated" with Arsenal's season and that he would make a decision on his future in the summer.
The Independent says Arsenal remain committed to convincing Sanchez to sign a new contract, although the chances of that happening appear unlikely following the club's failure to qualify for the Champions League.
Sanchez is understood to prefer staying in London, but the Gunners have no intention of selling him to Premier League champions Chelsea.
Bavarian giants Bayern Munich are the most likely destination for Sanchez if he does not sign a new contract in the coming weeks, according to the report.
Bayern midfielder Arturo Vidal told Sport last month that his compatriot Sanchez would benefit from playing for the "best team in the world".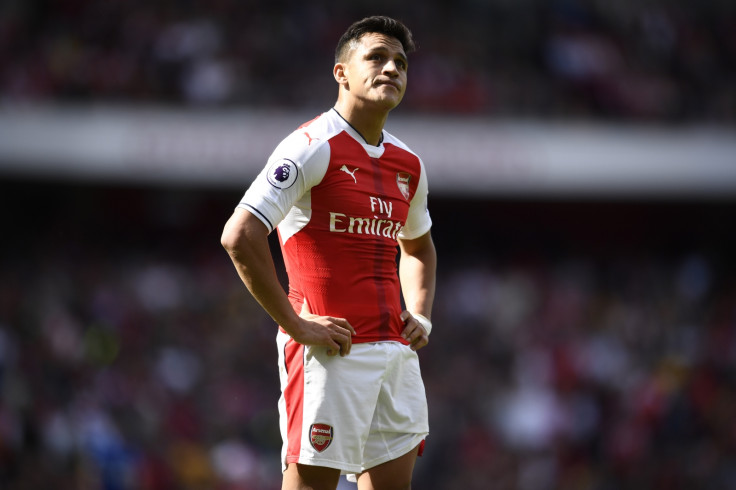 "Whenever [Bayern executives] have asked me, I've always said that he is the player that needs to arrive here," Vidal said on 21 May.
"He has one year left on his contract. Everyone wants him now because it's easier to pay that money now rather than if he had three years left on his contract."
Sanchez told Sky Sports on 7 May that he wanted to win the Premier League and the Champions League, and admitted that the 2016/17 season had fallen short of his own expectations.
"I don't think it has been a very good season for me because I came here to win trophies, to be competing in the Champions League semi-finals and to win the Premier League, and I feel disappointed that we aren't in a position to win the Premier League or the Champions League," the 28-year-old said.