Arsenal's Santi Cazorla backs Villarreal to beat Liverpool and discusses future return to Spain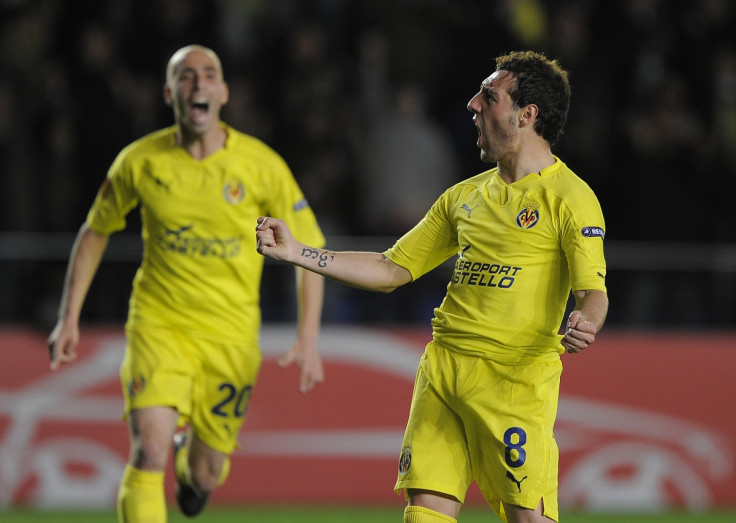 Arsenal star Santi Cazorla has backed Villarreal to knock Liverpool out of the Europa League ahead of the first-leg semi-final between his former side and the Reds on Thursday night (28 April).
However the Spaniard has warned the Yellow submarine over the huge progress made by the Reds since Jurgen Klopp's appointment, the Anfield fear factor, and the talent of Philip Coutinho. Cazorla, meanwhile, refused to rule out a future return to Marcelino Garcia Toral's side after pointing out that they are still a "special" club for him.
The Spanish international enjoyed an impressive spell at the Madrigal stadium before moving to Malaga in 2010, having moved to the Villarreal academy in 2003 at the age of 17. The current Gunners midfielder was a crucial part of the Villarreal team who finished second in La Liga during the 2007-2008 campaign under Manuel Pellegrini.
Now the Spaniard has backed his former team to perform another feat by beating Liverpool and making the Europa League final for the first time in their history.
"It's very even but I believe if Villarreal play at their level they have a great chance to go through," Cazorla said to AS before alerting his side about Liverpool's main threats.
"Liverpool are a different team (since the arrival of Klopp). They have a clear philosophy, they are an intense team up front, they press very high up, but if Villarreal get past this pressure and can move the ball around, they will have made a lot of progress," he said while tipping Philipe Coutinho as the biggest threat for Villarreal.
"Coutinho is their best player. He makes the difference for them. A lot of their play goes through him," he said.
The Spaniard, furthermore, has urged Villarreal to get a positive result at home on Thursday as the second leg at Anfield will be especially tough. He said: "At Anfield any team can suffer and they will suffer for sure. But they key to the tie will be [the first leg] at El Madrigal."
The playmaker also revealed that if Arsenal gives him "permission" he has plans to go to Anfield as a Villarreal fan for the second leg. When asked whether he would consider a return to the Madrigal, he admitted: "I would not rule out returning to Villarreal [at some point]. Everyone knows how special that club is for me."
© Copyright IBTimes 2023. All rights reserved.