Arsene Wenger admits an ongoing revolt among Arsenal fans will have an influence over his decision whether to leave the club at the end of the season.
Wenger's position at the club came under renewed pressure on Wednesday (7 March) after a humiliating 5-1 home defeat to Bayern Munich. The 10-2 aggregate defeat saw them eliminated at the last-16 stage for the seventh consecutive season.
Gunners' supporters dissented against the Frenchman before kick-off, with an estimated 200 fans marching in protest against Wenger outside the stadium. The mood only soured further as the evening went on.
Wenger has an offer to extend his stay at the Emirates and insists he will hold off on making a decision until the end of the season. But, for the first time during his 20-year spell as manager in north London, he now admits the sight of fans turning on him could force him out of the club.
"I don't know, its difficulty to judge [supporters], I have worked hard of 20 years to make fans happy," he said speaking to reporters ahead of Saturday's FA Cup quarter-final clash against Lincoln City. "When you lose a game I understand there are not [happy]. I don't want to judge that. I said many times, you have to accept many opinions."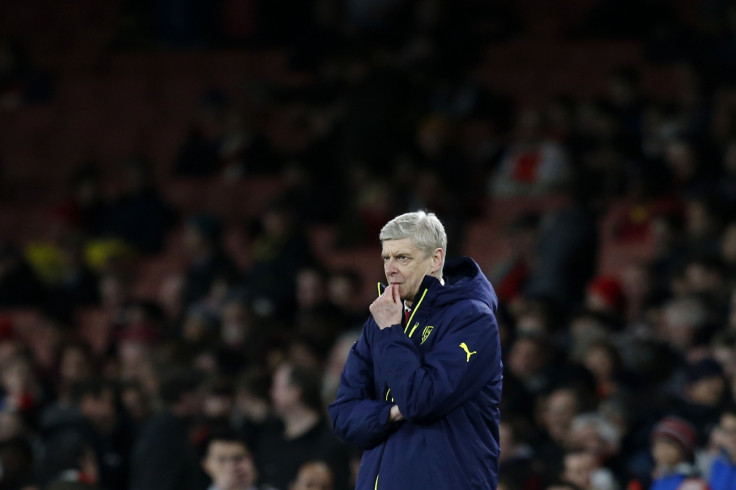 When asked if the rising tension between the club and supporters will have an influence over his decision whether or not to sign a new contract, he responded: "Yes, it will have influence. It may not be most important fact but you consider it, of course.
"My decision is to focus on next game and make sure we respond well on Saturday. I don't want to speak about the same matter, what is important is football games, as long as you are somewhere, you do not focus too much on all the rest."