Arsenal stalwart Theo Walcott admits that certain issues have occurred on the training ground this season and is eager for such squabbling to be curtailed as the Gunners seek to bounce back from a humiliating 10-2 aggregate Champions League last-16 defeat to Bayern Munich that has seen the disenchantment regarding Arsene Wenger's reign significantly deepen.
Already trailing 5-1 in the tie following a painfully predictable second-half collapse in Germany last month, Arsenal's preparations for Tuesday night's (7 March) second-leg clash against the reigning Bundesliga champions were majorly disrupted by widespread reports suggesting that Alexis Sanchez's benching at Liverpool last weekend came after he walked out of a training session. It is said that the frustrated Chilean was then confronted by teammates who had become angered by his attitude.
Wenger subsequently rubbished those claims as "completely false" and reiterated that the controversial decision to leave Sanchez out of his initial lineup for a 3-1 defeat at Anfield was purely tactical. He also claimed that his relationship with the player was "honest and normal like with every single player".
The 28-year-old Sanchez, who does not typically grant interviews but did send out a cryptic social media post earlier this week, was restored to the starting XI for Bayern but later attracted further criticism after being filmed apparently trying to stifle laughter while watching on from the bench following his 72nd-minute substitution.
Speaking to the London Evening Standard after the controversial sending off of Laurent Koscielny fired the starting pistol on another demoralising drubbing by Carlo Ancelotti's side, Walcott, who scored an excellent first-half goal to put the hosts ahead on the night, insisted that Arsenal's players needed to look at themselves in lieu of all the criticism aimed at Wenger and aim to take the pressure off his shoulders. He also said the team, currently fifth in the Premier League, were ready for "probably the biggest challenge we have faced in a very long time".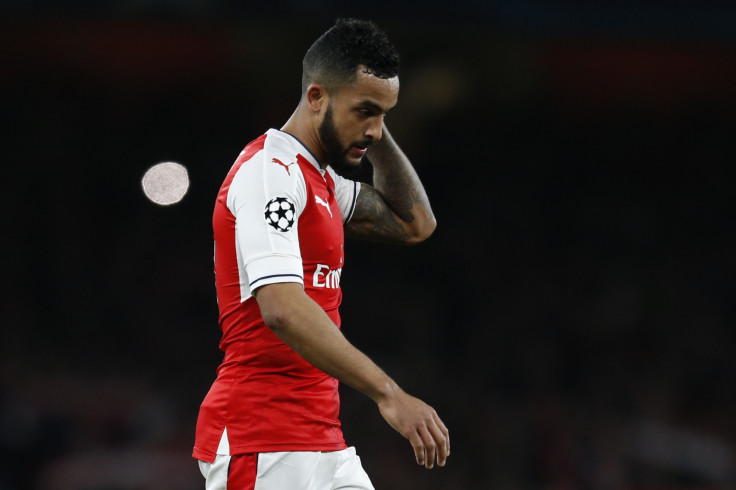 Regarding the training ground issues, he said: "Things get taken out of proportion – we all know this. There are certain things that happen at training grounds. I'm sure it happens at every other training ground, most of the time, really.
"You don't see it often at Arsenal. Things have happened. They need to stay in the dressing room and the players and staff need to sort it out. We are in it together here. We can't be fighting each other. I don't really want to go into it but the stuff that has gone on did not affect our first half here."
Arsenal, whose disgruntled supporters staged a protest against Wenger's leadership before kick-off at the Emirates Stadium, return to action this weekend with an FA Cup quarter-final tie against National League leaders Lincoln City.