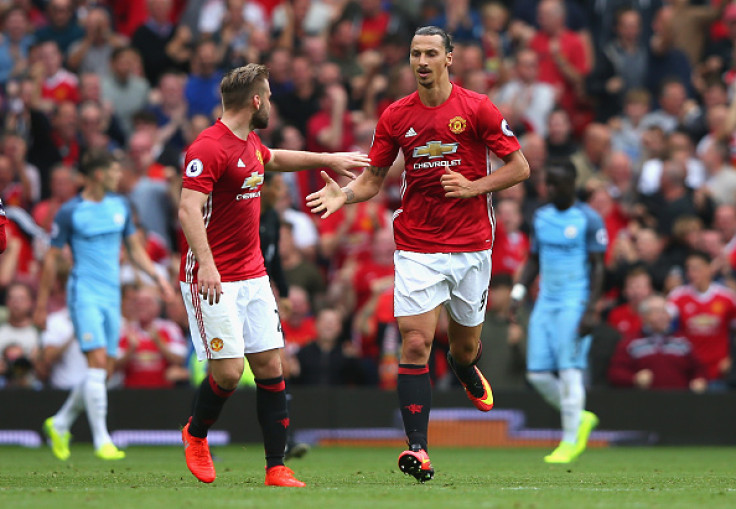 Arsene Wenger believes it is difficult to measure the damage caused by Zlatan Ibrahimovic's departure from Paris Saint-Germain this summer. The Swedish striker joined Manchester Unitedon a free transfer following four seasons with the Ligue 1 club.
The 34-year-old won four league titles with PSG before moving to the Premier League this summer. He also came off a record goal scoring season in his final campaign which saw Ibrahimovic score 50 goals in 51 appearances in all competitions. Wenger, however, believes the French champions have not only lost a top striker, but a leader and captain, which could have a massive impact on the team this season. The Ligue 1 club's loss is clearly United's gain as the striker has had an immediate impact in the Premier League scoring four goals in as many appearances to help them to three wins thus far in the new campaign.
"They will be continue to be the dominant team in France but they lost more than a player with Ibrahimovic," Wenger told Arsenal's official site ahead of the Gunners' Champions League clash against PSG on Tuesday (13 Septmber).
"He was the leader, the captain, a charismatic carrier of the ambition of the club and it's always difficult to measure when you lose a player of that stature, how big the damage is."
Moreover, the Ligue 1 club have also changed their manager this season with Unai Emery taking over from Laurent Blanc. The Spanish manager is still adapting to his new club, which has reflected in the club's recent form, which has seen them have a mixed start to the season and they are currently in seventh place with just two wins in four league games thus far.
"At the moment they have also changed managers so they are trying to find their feet at the moment," the French coach said.
Wenger also reiterated his commitment and love for Arsenal by confirming that he turned down a number of approaches from the French club to lure him to his homeland. The 65-year-old manager is embarking on his 21st season in north London, but it could be his last with the manager on the final year of his contract with the club and no new deal in place at the moment.
"Look, [I didn't say yes] because I love where I am. I know well the owners, but I feel always I remained loyal to Arsenal Football Club because I think it's a club that has the qualities I love. And, that's why," Wenger explained.