Arsene Wenger has criticised former Spanish and European champions Barcelona for being overly reliant on Lionel Messi. The Catalan giants were in particularly all-conquering form until last season, when they lost the domestic crown to arch-rivals Real Madrid and were eliminated from the Champions League, in the semi final, by eventual winners Chelsea.
"He has won absolutely everything he can at club level, and beaten all the numbers. Could he be the same player somewhere else?" the veteran Gunners' boss asked, answering, "I believe that Barca suits him well, they have lots of possession, so they can keep the ball while he finds a good position to be a threat. So not exactly the same player."
"But, I reverse it, would Barca be the same without Messi? Certainly not, they quickly would become much more normal," the Frenchman insisted.
Los Cules, now under the management of Tito Vilanova (after title-winning manager Pep Guardiola left on a sabbatical in the summer) continue to post extraordinary results and have won 12 of 13 league games this season. They lead La Liga rivals Atletico Madrid and Real Madrid by three and 11 points respectively.
The club have been equally dominant in Europe, winning four of five games in the group stage of the Champions League; they suffered only their second competitive defeat of the season against Celtic at Celtic Park.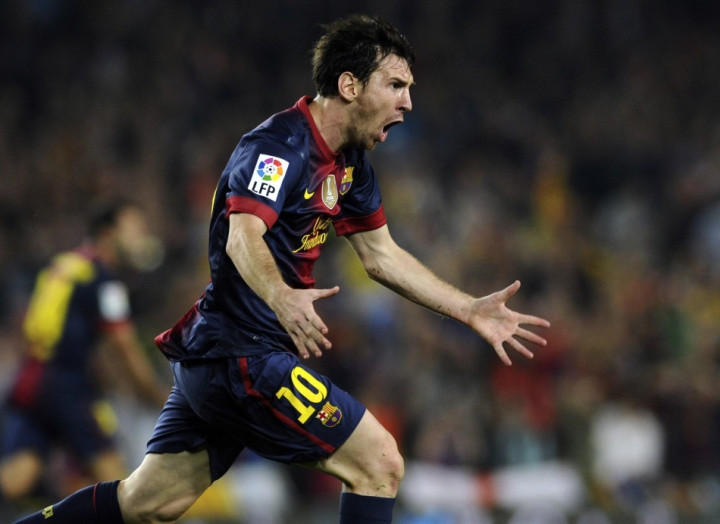 More to the point, Messi has just been nominated for the 2012 Ballon d'Or, alongside club team mate Andres Iniesta and Madrid star Cristiano Ronaldo. The diminutive Argentine international has already won the award thrice in succession and will make it a record four times in a row if he is announced on 7 January in Switzerland.
Gunners to Tell Stars: No Champions League, No Pay
Meanwhile, the Gunners are reportedly planning to insert a clause in all future player contracts that sees a reduction in pay if the club fails to qualify for the Champions League. However, a spokesperson for the Emirates club has played down any concerns arising from such insertions, by insisting it follows standard performance-related pay scales.
"Each player has an individual contract that contains elements of performance-related payments, which are linked to a player's individual contribution and also to the club's progress in both domestic and European competitions," the club explained.