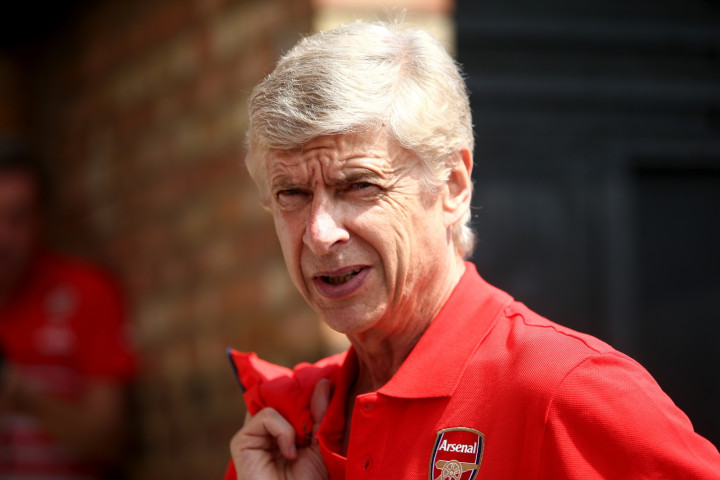 Arsene Wenger has confirmed that he is 'concerned' about the Arsenal defence, and admitted that he is still on the market to find a replacement for Thomas Vermaelen.
Arsenal conceded yet another goal through a set piece, in their 2-1 victory over palace and with first-choice centre-back Per Mertesacker yet to reach full fitness it was debutant Calum Chambers, who filled in as a centre-back.
Even though it was an assured performance by 19-year-old defender, the Gunners boss is aware that he cannot depend on the just three defenders the entire season. But the Frenchman admitted that it was proving difficult to find the right quality needed for that particular position.
"Yes, I am concerned," Wenger told talkSPORT
"We've had to be creative with buying a right-back [Chambers] and playing him as a centre-back, that shows you it's difficult to find the right quality in that position."
The Frenchman is on the market for new defenders, and revealed that the moment they find the right player they will look to make the signing. But, answered in the negative when asked about any bids on the table.
"As I've said many times, we're still on the market and should the right opportunity present itself we will take it," the Frenchman continued.
"No [on any current bids], but it's possible [they will before the window closes]," Wenger added.
Meanwhile, Aaron Ramsey believes Arsenal should focus and try to get more points in the away games against the top six Premier League clubs, something which they struggled to do last season.
"You saw last season that we picked up a number of points against the teams outside the top four. Our main target this year is to improve our away form against the bigger teams," Ramsey said, as quoted on Arsenal's official site.
"If we did pick up a few points away from home against the top four teams last season then I think we may have been champions, but that wasn't to be. That's our biggest thing to improve on – to pick up points away from home," the Welshman added.