Arsene Wenger blames stress for lack of motivation in players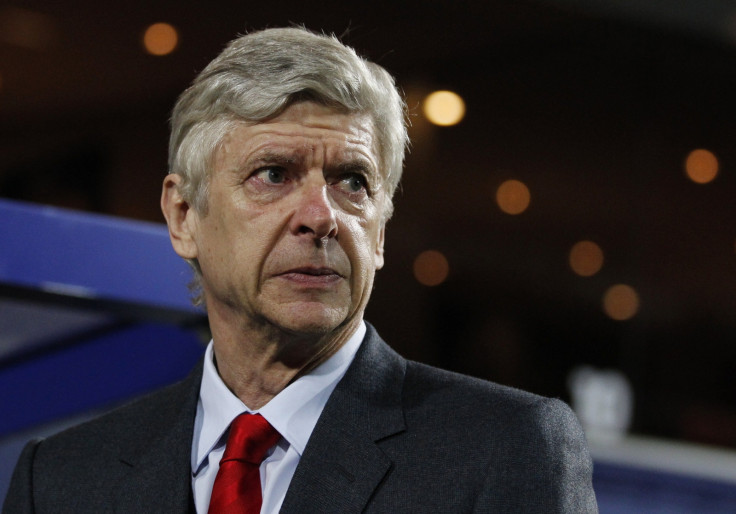 Arsene Wenger believes that it is up to the players to prove themselves on the pitch and that managers can only contribute 1% to a player's development.
The Gunners are currently fighting in three fronts, with hopes of the Premier League title and the Champions league already dwindling given their present scenario.
The north London club are currently nine points behind Chelsea in the league, who have a game in hand and face an uphill task at Monaco where they have to overturn a 3-1 deficit suffered at home in what was a shock upset at the Emirates.
However, the Gunners have progressed into the semi-finals of the FA Cup for the second year in succession where they will face Bradford or Reading at Wembley, which has alleviated some pressure off the squad after what is looking like yet another year without a major trophy.
Their win over Manchester United at Old Trafford has given them the confidence to put in a similar performance at Monaco. But, Wenger insists that the stress these players are in now after every match is taking its toll and making it difficult to motivate them for the future.
"We can only help so much, 99 per cent is down to the individual. We can push them over the line with the one per cent we can give, but 99 per cent is them having the responsibility to make their own life," Wenger told Arsenal's official website.
"You have to stand up to be strong enough, to fight, to show that you have the courage and that you're not inhibited because you're under pressure, and that's the difficulty of the modern player.
"That has increased and the resistance to stress from the young players is immense today because everything is analysed. Every pass you make, every first touch, how far you run, how much you fight, everything.
"There is a verdict on everything so that kind of stress has increased and it's much more difficult to deal with than it was a few years ago.
"Twenty years ago you could lose a game and people would say, 'Next time Arsenal will play better'. Today you lose a game and it is always a crisis. It's not easy for the players to deal with that," he added.
© Copyright IBTimes 2023. All rights reserved.