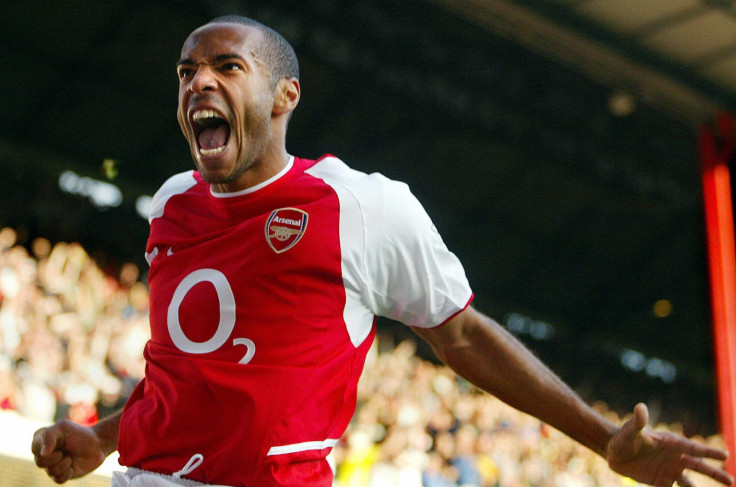 Chelsea owner Roman Abramovich failed in a bid to sign Arsenal striker Thierry Henry in 2003, according to ex-Gunner Martin Keown.
Abramovich's arrival at Stamford Bridge was followed by a series of audacious transfer deals, with Damien Duff, Adrian Mutu and Hernan Crespo all signing for the club in the opening 12 months of his spell in west London.
But the most daring of all the deals attempted by the Russian businessman was to try to bring Henry from Arsenal to Chelsea, with Keown revealing the France international was "flattered" by the offer before it was turned down.
Speaking about David Luiz and Danny Welbeck's decision to celebrate against former clubs Chelsea and Manchester United respectively, Keown told The Daily Mail: "When Roman Abramovich first took over at Chelsea, he offered a lot of money for Thierry Henry, but Arsenal refused and Henry was flattered by it. I think [David] Luiz would have been half-hoping for that same reaction from Chelsea.
"As for Welbeck, he's a young man early in his career and was never really given a chance as a centre forward – his preferred role. And then there were the unnecessary comments from Van Gaal, claiming Welbeck was only good enough to be a substitute at United.
"He wanted to fulfil his dreams at United and he had to listen to that. Now he has the chance to fulfil his dreams with Arsenal."
Arsenal vice-chairman David Dein indicated at the time that he had been personally approached by the Chelsea owner in 2003 over the future of Henry but that the offer, reportedly between £40m to £50m ($60m to $74m), was immediately rebuffed for a player who would go on to become the club's record goalscorer.
"We know that Real Madrid are interested in our player and we know that Chelsea also want him because last week Roman Abramovich himself came to Highbury to present a formal offer for him," Dein said.
"But we said the same thing we will say to Real Madrid if they present an offer, or to any other club for that matter, and that is that Henry is not for sale.
"He is the best. Henry is irreplaceable in every sense. If we sold him, we would weaken our team, strengthen the opposition and demoralise our manager, coaching staff and the rest of the team."