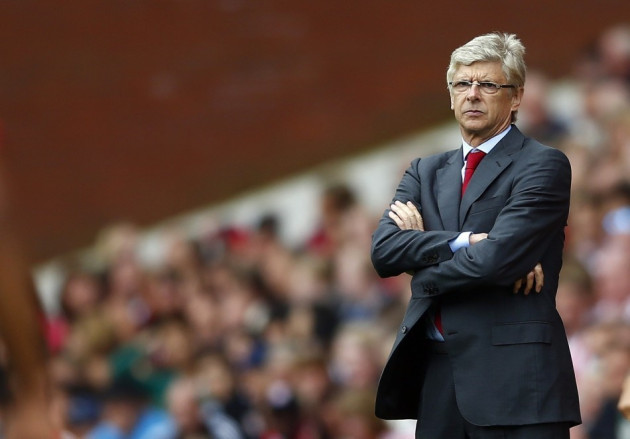 Arsene Wenger believes that it is high time that the Gunners end their flirtation with the Champions League and go on to win the whole thing. The Frenchman concedes that a lack of quality in the side over the years was the main culprit behind their failure to progress.
Arsenal have qualified for Europe's biggest club competition for 16 years in succession but have yet to forge their name on the winners' list, having once made their way to the finals in 2006. Wenger is disconcerted by the statistic and wants the Gunners to go all the way before he ends his relationship with the club.
The Gunners will face Napoli in the second round of the group stages on Tuesday where a win will take them closer to qualifying for the knockout stages. The north London club are in fine form this season, having won their last nine games in all competitions and are currently top of the table in the league, two points ahead of second placed Liverpool.
"We would love to win it as it has never been done with this club and we have flirted with it a few times. I feel in recent years we have not been helped by the draw. We have played Barcelona, Barcelona, Milan and Bayern [in consecutive seasons], so we have had difficult draws," Wenger told www.arsenal.com.
"Recently we haven't had the quality to go through. It's something I miss and I will try to fight very hard to fill my CV with that. But you play against Barcelona, Bayern, Real Madrid - every year they are there with a chance. You always think 'let's do it every year, one year it will go for you'. Let's hope it will be this year. The competition is higher than ever," he added.
Wenger believes that it is difficult to predict which team are favourites to win the trophy, with reigning Champions Bayern Munich, Real Madrid and Barcelona all capable to put in a real shift.
"It's difficult to predict because it's a cup after the group stage. After Christmas it's about who is available, who is fit and who isn't, you cannot plan. For two or three years Barcelona were above everyone. In October you know if Messi doesn't get injured they will win it. But you could say today that the favourite is Bayern," he concluded.