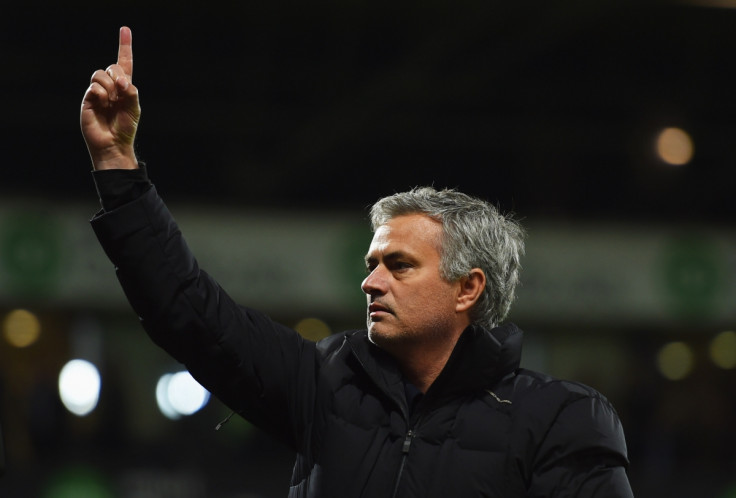 Arsene Wenger believes that Chelsea are still in the race for the title mathematically despite being 14 points adrift of leaders Leicester City in the race for England's highest honours. The defending champions have lost seven of their first thirteen games and are currently languishing in 15th spot.
Arsenal have been tipped to win the title this season but a barrage of injuries to key players has stunted their title challenge. The Gunners will be without Francis Coquelin for over three months. Coquelin damaged his knee ligament against West Bromwich Albion.
Theo Walcott is pencilled out for a return next month while the likes of Danny Welbeck, Tomas Rosicky and Jack Wilshere are all due to return to training by the new year. Alex Oxlade-Chamberlain, who had a hamstring problem, should be back in the squad against Norwich this weekend.
Mathieu Flamini has been asked to cover for Coquelin in his absence, while Calum Chambers has also been earmarked as a potential candidate should he be required to fill in the defensive midfield role. The Frenchman played the full 90 minutes against Dinamo Zagreb in a 3-0 victory for the north London club and has urged his manager to repose faith in him to last the rest of the campaign.
The Gunners squandered an opportunity to reach the top of the league this week following Manchester City's loss to Liverpool but Wenger believes that the title is still wide open and that even the bottom clubs have a chance of closing the gap.
"Mathematically you cannot rule them out - even the bottom teams are in it," Wenger said about Chelsea, as quoted by Arsenal's official website. "It is so difficult. It is so tight and I don't even look at the league anymore because it is very, very tight.
"Last week we had a bad result against West Brom and so did Manchester City [against Liverpool] so it compacted the whole table. I believe it is a big opportunity for us but many teams can tell you that. We are in a position where you want to be after 13 games but there are 25 to go.
"If there's five or six to go and we are in the race, of course [we are contenders]. I think we have a chance but it is very early. I know people always want to know what will happen in the future but let's take care of the game on Sunday."