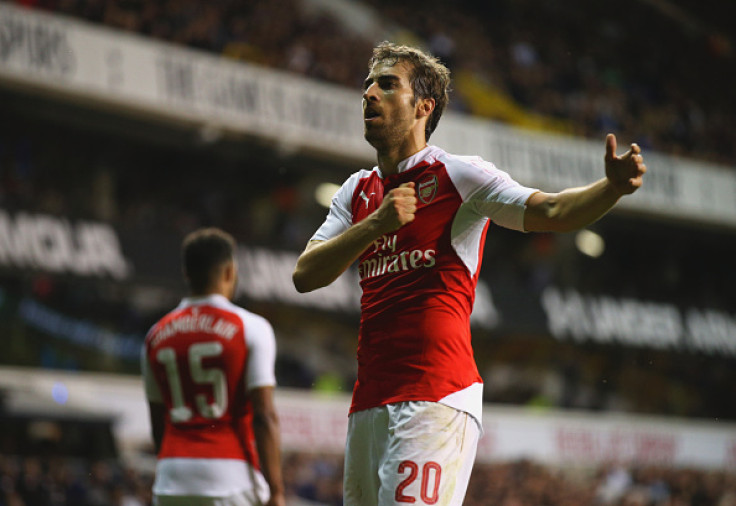 Mathieu Flamini is celebrating at the opportunity to play an extended part in the team following an injury to Francis Coquelin, who is expected to be unavailable for 12 weeks following an injury he sustained against West Bromwich Albion at the Hawthorns. The Frenchman has made only four starts thus far in all competitions and insists that it will be a major ask to keep himself fit while playing twice each week.
Flamini put in a good shift against Dinamo Zagreb at home in the Champions League, sliding into challenges and protecting the back four but will face a much tougher task when asked to do the same against Norwich at Carrow Road. Aaron Ramsey is back from injury and his availability in the team will take some pressure off the midfield when defending attacks from the flanks, which should help the midfielder while covering as much ground.
However, the 31-year-old has had his moments this season, scoring a brace against Tottenham at the White Hart Lane that knocked Spurs out of the tournament. However, Arsene Wenger will be hoping that the midfielder can curb his attacking instincts and hold the fort in front of the back four, which is of utmost importance at this point. Calum Chambers has also been marked as a possible replacement for the injured Coquelin until at least the January transfer window, when Wenger will look into the market for possible replenishment.
"Football is a competition, it makes you better and stronger," Flamini said, as quoted by the Guardian. "I have an opportunity to be back in the team and I will try to prove every game that I can be in the team. Can I play twice a week for three months? I think I can but now it is my job to prove it.
"Fitness is hard to maintain. For an athlete, if you don't play every week, it's not easy because the more games you have in your legs, the better you become. You gain in confidence, you become better physically, so the possibility to have game after game is obviously going to be good for me.
"It's a lot of pleasure for me that I get back into the team. The season is always very long so sometimes you have to accept being on the bench but sometimes you have the opportunity to prove you are still there and can still play in the Arsenal team. I really enjoyed the Dinamo game."