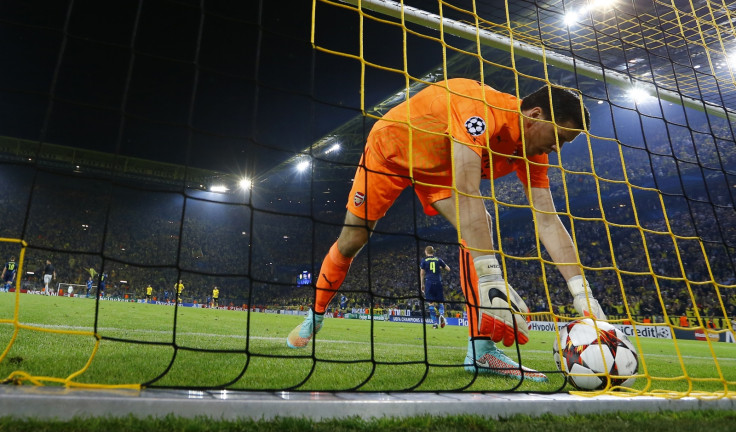 Arsene Wenger has refused to comment on Wojciech Szczesny's performance after the goalkeeper made two schoolboy errors to hand Southampton a comprehensive victory over Arsenal on New Years Day.
The Arsenal stopper was at fault for both goals, after he came off the line needlessly and followed that up with an audacious kick in the Arsenal penalty box to hand Southampton another simple goal.
The loss takes the Gunners back into sixth spot, four points adrift of Manchester United who are in third and three points behind Southampton in fourth.
Tottenham's win over Chelsea also takes them a point clear of the Gunners who need to put in consistent performances to stay in the hunt for a top four finish. Arsenal have finished in the top four for 17 years running and have to dig deep this year to keep themselves in the Champions League, failing which will put question marks on Wenger's future at the Emirates.
When asked if David Ospina may get a chance to feature for the Gunners, Wenger revealed that he will play a part in the FA Cup and any decision pertaining to Arsenal's first choice keeper will be taken from there.
However, the Frenchman snapped, when questioned about Szczesny. He said: "I don't want to talk about [him]."
Wenger also voiced his concern over the fact that the game was there to be won. But his side failed to pounce on the opportunity, giving the likes of Tottenham and Southampton a chance to increase the gap on the points table.
"The regret is that we lost this game because it was a self-inflicted defeat. We had chances to win this game and when we were in control we made the mistakes in our final third that allowed them to win the game. It's unfortunate but there was much more in this game than the 2-0 defeat. We gave a lot and their keeper kept them in the game. We made the mistakes at the back that basically meant we were punished," he said.