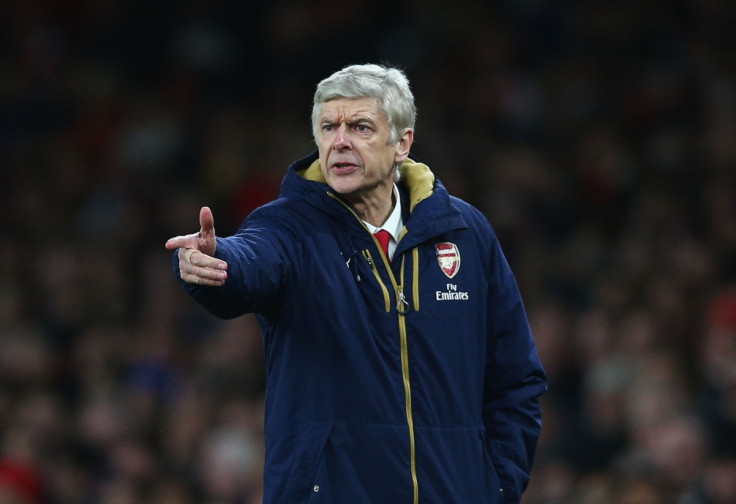 Arsenal manager Arsene Wenger says a lack of available players led to the club not adding to its forward line during the January transfer window. Mohamed Elneny from FC Basel was their sole addition, but the lack of further signings drew criticism from former midfielder Paul Merson, who is concerned there is no genuine back-up to top scorer Olivier Giroud.
The France international has netted 18 times already this season but is the only central attacking option currently available to Wenger, with Theo Walcott, Alexis Sanchez and Joel Campbell all deployed in wide areas. Concern over their lack of forward options has been highlighted by a run of three Premier League games without a goal, which has seen the Gunners slip to fourth.
Merson said he was "disappointed" that Arsenal did not purchase support for Giroud in January but Wenger says his policy in the window was reflective of the talent that was available. "I have to accept that everyone has different opinions," he said, according to The Mirror. "We have Sanchez, Walcott, [Danny] Welbeck. We have Giroud. I did not see any better strikers in the transfer window."
Merson believes the lack of another striker could hinder the club's title chances, which have taken a recent blow after a run of four league games without a win. "They needed a centre-forward, they need to score goals," he told Sky Sports. "All the clubs down the bottom signed strikers to help them avoid relegation, and it's the same if you're going for titles, you need to score goals. If Olivier Giroud gets injured, Arsenal are in major trouble in terms of winning the league.
Either side of deadline day in England a number of high-profile players from Europe have been attracted by the riches of China. Ramires and Jackson Martinez have been joined by Alex Teixeira in moving to the new football superpower, and Wenger believes this recent surge of spending will impact on the transfer plans of Premier League clubs.
"China looks to have the financial power to move the whole European league to China," the Arsenal boss explained. "We know it is a consequence of economic power. Will they sustain their desire to win? A few years ago Japan started the same. I don't know how deep the desire is. If the political desire is there we should worry.
Next season will see the coffers of top flight clubs bolstered by the new £5.1bn ($7.4bn) television deal that is set to further influence operations of teams in the transfer window. Wenger says the pressure on teams to constantly improve their squads means that new influx of money is unlikely to impact on ticket prices.
He said: "We are a company who on one side people want you to buy more players, the prices of players goes up so we need to supplement the ability to buy new players. The pressure on spending will become greater and you cannot always distribute the money to other people."