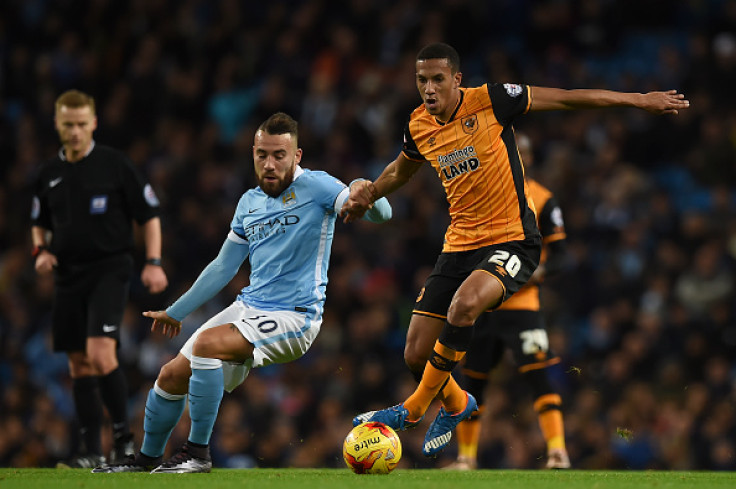 Hull City duo Isaac Hayden and Chuba Akpom will be unable to face their parent club Arsenal when they face each other in the fifth round of the FA Cup on 20 February even if the two clubs have an agreement. Steve Bruce will be keen to field the young Gunners players, who have been impressive on loan with the Tigers in the Championship this season.
The former was keen to play a part in the game, but has made it clear that they will back their loan club when they take on the reigning FA Cup champions at the Emirates Stadium later in the month. FA regulations state that a player on loan cannot feature against the lending club, meaning the duo will be in the stands.
"I saw Arsenal's number come out and knowing they were at home, I just had a funny feeling about what was coming," Hayden told Hull's official site.
"Then ball number 15 came out and it was just like... (sigh) ... Obviously the two sides have been drawn together a few times now so it didn't come as too much of a surprise. That's just the luck of the draw and we just have to go out there and give it our best shot."
"It will be a tough game, but anything can happen as it is the FA Cup. It will be a good occasion, seeing all of the coaching staff and players down there so it's something to look forward to," the Arsenal midfielder on loan at Hull added.
"But for me and Chuba, we're Hull players until the end of this season so we'll be backing the team, and if we don't play we'll be there supporting the boys."
The duo's absence will be a big blow to Steve Bruce, especially after Akpom netted a hat-trick against Bury to confirm their place in the last 16 of the cup competition. Moreover, Gunners boss Arsene Wenger is a supporter of loan players facing their parent clubs, but FA Cup rules will ensure that Hayden and his Arsenal teammate watch the clash at the Emirates from the stands on 20 February.