Arsene Wenger has dismissed reports of a confrontation between Alexis Sanchez and his Arsenal teammates, insisting his relationship with the forward is "normal".
Sanchez was left out of the Gunners' starting XI on Saturday (4 March), coming off the bench at half-time as his side slumped to a 3-1 defeat to Liverpool at Anfield. That decision followed a widely reported incident where the Chile international walked out of a training session before exchanging angry words with some of his Arsenal teammates.
With Sanchez yet to sign a new contract at the Emirates, that incident has cast further doubt on his future at the club. Wenger has, however, completely denied the training ground bust-up.
"I explained after the game at Liverpool that I decided to go for a more direct option in the game and that's what happened," Wenger told a press conference ahead of Tuesday's Champions League clash with Bayern Munich. "That was the unique reason for my decision.
"For the rest, his attitude... He is a committed player, sometimes with excessive behaviour, but you have seen that many times in history in every squad."
"Completely false," Wenger added when asked about the reports. "I understand you have to fill newspapers and we respect that. When you don't win games it is not always down to real stories. We have to accept that."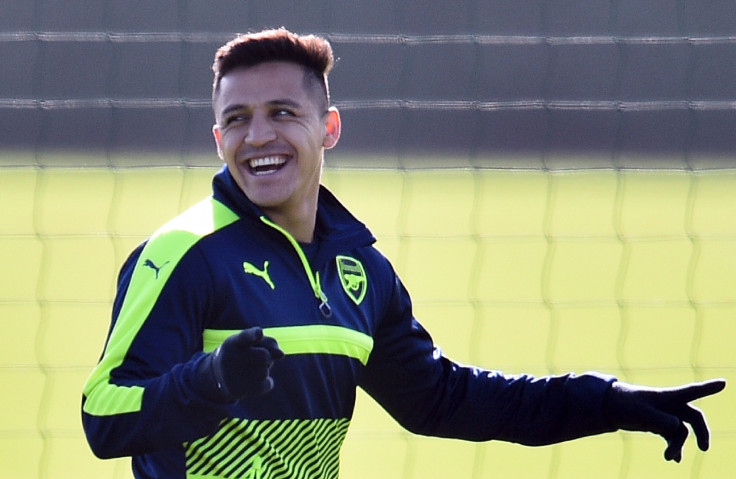 When asked about his current relationship with Sanchez, Wenger responded: "Our relationship is honest and normal, like with every player."
Sanchez's current contract expires at the end of next season, leaving Arsenal with the dilemma of having to cash in on him next summer or risk losing him on a free transfer in 2018. According to ESPN, Paris Saint-Germain are interested in signing the former Barcelona star but Wenger insists his future will not be influenced by anyone but the club.
"He [Sanchez] has 15 months on his contract so the decision whether he will be here will be on Arsenal, not on anybody else."