Arsene Wenger believes Jack Wilshere is ready to get back into the international fold with England after returning to full fitness with Arsenal this season.
The midfielder's last appearance for the Three Lions was during their disappointing exit from the European Championships last summer at the hands of Iceland and has since been on the sidelines.
Wilshere has never been called up to the squad by new manager Gareth Southgate, but Wenger believes it is time for him to get a recall as he has proven his fitness at club level. The midfielder is returning from a leg injury and was initially eased into action by the manager. He has since completed the full 90 minutes on four occasions in the Europa League and the EFL Cup.
England are scheduled to play two friendlies against Germany and Brazil during the upcoming international break and Wilshere could be in contention to make a return to squad. The Arsenal boss confirmed that he had given the go ahead to Southgate and is hopeful that the midfielder will get a call up and resume his international career.
"Personally, I think he's ready," Wenger was quoted as saying on Arsenal's official site ahead of their Europa League game against Red Star Belgrade. "He was not three weeks ago but he is today. He's ready. He's competitive. In every single competition, he's ready to play. I would encourage him to do it. And I don't know how you can keep a super-fit Jack out of the England squad."
"I spoke to [England manager Gareth Southgate] about Jack before the Swansea game. I don't know if he will be called up. He just asked me how he is and I said no restrictions. He's in a very good way," the French coach explained.
However, according to Sky Sports, Wilshere is unlikely to be named in the squad with Southgate expected to retain Harry Winks, who has impressed during his debut against Lithuania in October and has since been in fine form for Tottenham Hotspur.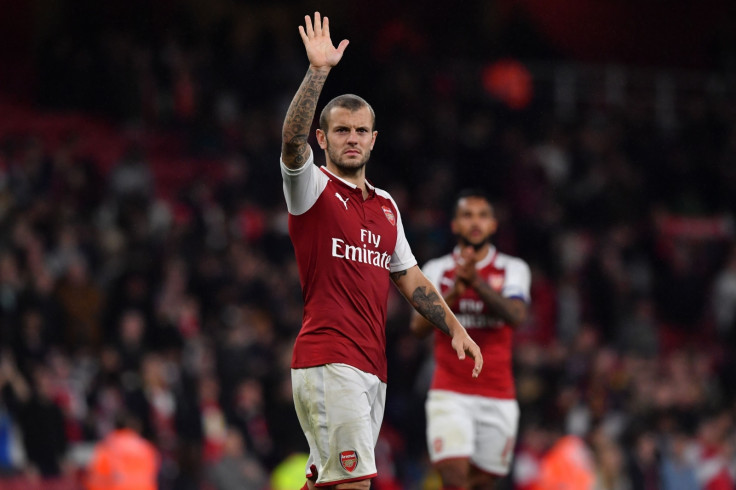 Wilshere, meanwhile, has to wait until next month to learn if he will be offered a new Arsenal deal. He has entered the final eight months of his contract with the Gunners and they are yet to offer the midfielder, who has been with the club since he was nine-years-old, a new deal. He has intimated that he wants to stay, but Wenger remains adamant that it will only be discussed midway through the campaign.
Wenger is keen for the midfielder to stay and fulfill his potential with the club, but wants him to prove his fitness and show that he can compete at a high level on a consistent basis. Wilshere has been regularly used in the Europa League and the League Cup, but is yet to break into Premier League squad. The French coach has revealed that he is contending for a place with Alexis Sanchez and Mesut Ozil resulting in minimum game time over the weekends.
"I said many times that [Wilshere's contract] would be decided in December," Wenger said, as quoted by the Guardian. "I wanted to give him six months not to think about that and see where we go. Do we want to clear it up before the January window? Yes."
"For me, Jack is in the position between wide and completely central, or in that area behind the midfield, because he turns the game forward well, he can chip a little ball and he can pass people on the short space. That's why I think the [3-4-2-1] system suits him well. He's a little bit in conflict for a position with Özil and Sánchez. I consider him as part of the front three."