Arsene Wenger has no plans to work alongside a director of football at Arsenal, with the Frenchman querying what the title even means. He insists he will retain control of technical matters as long as he remains in charge at the Emirates Stadium.
Reports that Arsenal are seeking to instigate some sizeable changes to the club's hierarchical structure have been circulating for some weeks now, with the addition of a sporting director said to be a particular priority for chief executive Ivan Gazidis.
Former Arsenal favourite Marc Overmars – currently performing the same role at Ajax – has been linked with a return, while The Telegraph claims that Borussia Dortmund's Michael Zorc has been approached by a Premier League club amid apparent interest from the Gunners.
"Director of football? I don't know what it means," a dismissive Wenger, out of contract this summer and still yet to publicly reveal whether or not he has been offered another extension, was quoted as saying by football.london at a press conference staged before meeting with Southampton on Wednesday night (10 May).
"Is it somebody who stands on the road and directs players right and left? I don't understand it, I never could understand what director of football means."
Asked about that rumoured backroom restructuring, he added: "I am not prepared to talk about that. I am manager of Arsenal Football Club. As long as I manager of Arsenal Football Club I will decide what happens on the technical front. That's it."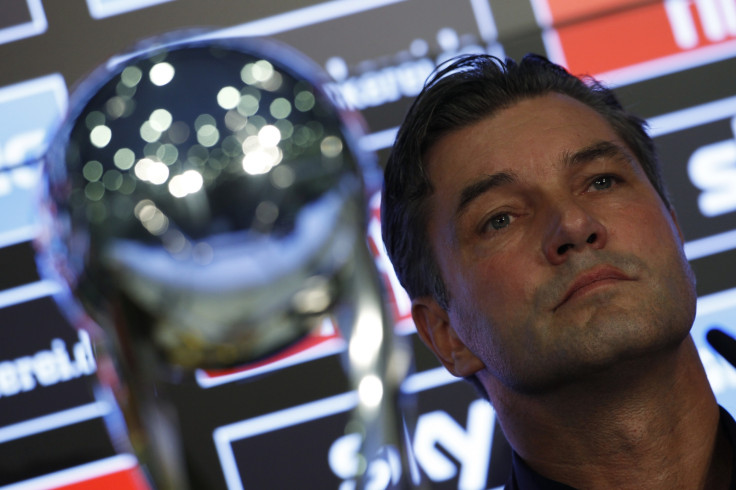 In 2007 Wenger stated that a director of football would definitely be arriving at Arsenal following the surprise departure of long-serving vice-chairman David Dein, who typically handled the business side of transfers. They eventually appointed former South America-based scout Dick Law to Gazidis' executive team two years later. He has since played a key part in negotiations with potential signings.
Law is rumoured to be leaving the Emirates Stadium this summer – a departure that would please Arsenal's former all-time leading scorer Ian Wright.
"You talk about those people [that the club failed to sign like Luis Suarez, Gonzalo Higuain, and N'Golo Kante], I'm hearing that Dick Law is going to leave at the end of the season and rightly so," he recently told BT Sport.