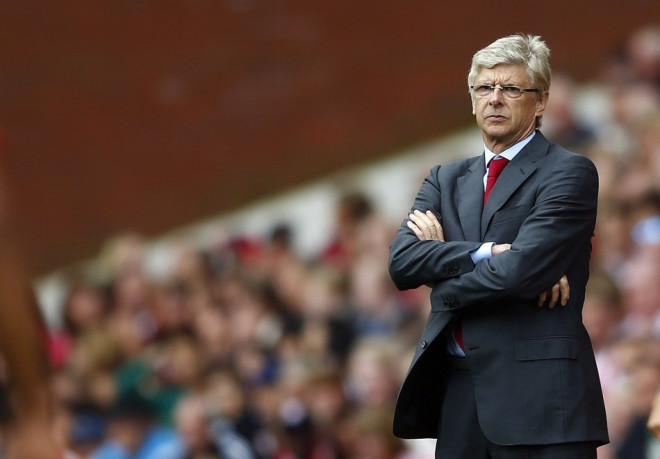 Arsene Wenger has admitted that the FA Cup is not as important as the Premier League for Arsenal.
The Gunners made it to the last eight of the FA Cup after registering a 2-1 victory over Liverpool at the Emirates. The north London side take on Everton for the quarter-final fixture of the competition on Saturday.
Arsenal have already registered victory over Liverpool and Tottenham Hotspur and the two, along with Chelsea and Manchester United are out of the competition. Manchester City are the only other team apart from Arsenal to be top favourites to win the FA Cup this season.
However, Wenger believes the Premier League tests the "real quality" of the clubs and is no mood to lose focus on the league cause of the cup competition.
"The FA Cup is not more important than the Premier League, the most important thing is the Premier League. I have not fought since August 1 like mad to finally say, 'OK we focus on the FA Cup," Wenger told talkSPORT.
"The Premier League witnesses the real quality of a team because it tests the continuity and the consistency. We want, of course, to win in the FA Cup but because of that we don't want to lose our concentration in the Premier League ."
Arsenal suffered a 1-0 defeat to Stoke City away from home in their last league fixture. The result has seen the Emirates club lose the second place to Liverpool as the Gunners are third with 59 points from 28 games, level on points with the Reds.
Wenger's side and the Merseyside club are four points behind league leaders Chelsea and two ahead of fourth place City. However, the Citizens have two games in hand and a win in those two games will see Arsenal slip to the fourth spot.
Meanwhile, Arsenal midfielder Mathieu Flamini has warned his teammates the FA Cup tie against Everton will not be easy for the Gunners.
"Everton played an amazing game against us at the Emirates. We have to play them again in the FA Cup and we know it won't be an easy," Flamini told Arsenal's official website.
"We're talking about Everton but we could easily to talk about every team in England. That's part of the English game. When you want to win a game you have to first of all win the challenge and win the battle in the midfield."