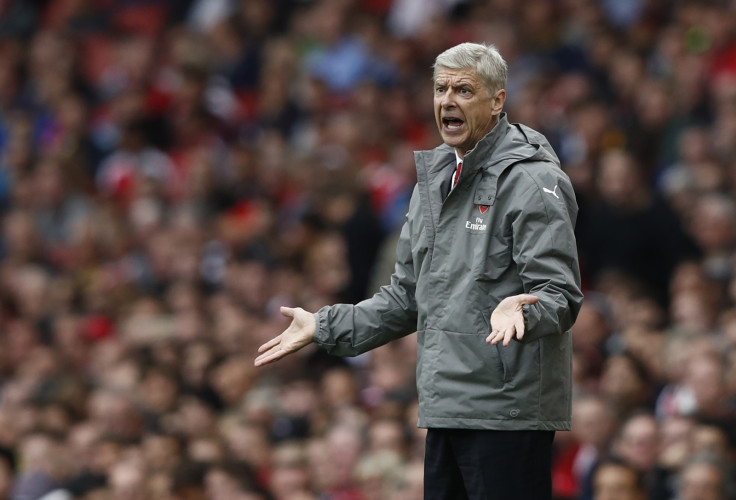 Arsenal manager Arsene Wenger praised his team securing a dramatic 2-1 victory over Southampton on Saturday (10 September), thanks to a stoppage time penalty from Santi Cazorla.
Meanwhile, the boss said that Laurent Koscielny ended the game with a "very swollen" face after getting kicked in the last minutes of the game, but failing to confirm whether the centre-back will be available for the Champions League opener against Paris Saint-Germain.
Southampton took the lead earlier in the first-half after Dušan Tadić's free-kick bounced off the crossbar and off Petr Čech into the net.
Yet Koscielny came to the rescue only minutes later to equalise the game with a fantastic overhead kick, before Man of the Match Santi Cazorla scored from the spot in the injury time to give Arsenal the three points.
"Look, we had a little bit of a slow start and after 20 minutes we were 1-0 down, so we came back well into the game and we had a good response. In the second half I felt we dominated well again and created many dangerous situations but couldn't score," Wenger admitted.
"Because we threw everything forward we were always a little bit under threat on the counter-attack of Southampton and in the end we got the penalty, so it's a relief.
"When you lose your first home game, you cannot afford to drop points in the second home game because it creates a little bit of anxiety at home and that's not what we really want."
However, the victory came at a cost for the Gunners after Koscielny was caught by a kick to the face just before José Fonte's penalty against Olivier Giroud.
But Arsenal will begin their Champions League campaign with a trip to Paris Saint-Germain on Tuesday (13 September) and the presence of the Frenchman in the backline could be key to getting a positive result.
Wenger admitted that Koscielny's face was "very swollen", but failed to confirm whether he will be available for the Champions League game.
"Koscielny has a problem with his face," Wenger confirmed. "He's with the doctor now. I haven't spoken to him yet, but it is very swollen."