Paris Saint-Germain midfielder Thiago Motta insists that Arsenal will be a tougher opponent to the French Champions than Chelsea have been in their last four encounters with the Ligue 1 side.
PSG have progressed into the next round at the expense of Chelsea on all occasions, but Arsenal's attacking style of football is deemed a positive for the Gunners as they will take the game to the French side.
PSG come into the fixture having taken only one point from their last two fixtures, losing 3-1 to Monaco and followed that up with another 1-1 draw with St. Etienne on Friday, 9 September.
They were without a host of their big names for the fixture, with the likes of Edinson Cavani rested for the game, having only just returned from international duty in South America. Thiago Silva and Serge Aurier missed out with injuries, with the latter confirming that he will not be available against the Gunners.
"Arsenal are a level above Chelsea because they like to play," Motta said after the draw against St. Etienne, as quoted by ESPN. "We have not faced an English team that plays this way."
Meanwhile, Marquinhos, who started the game, despite having only just returned from international duty, revealed that the team needs to buckle ahead of their Champions league encounter against the north London club following a series of disappointing results. The French Champions were leading against St Etienne for the majority of the fixture, but were sucker punched in injury time as the visitors got a goal back and managed to share the spoils.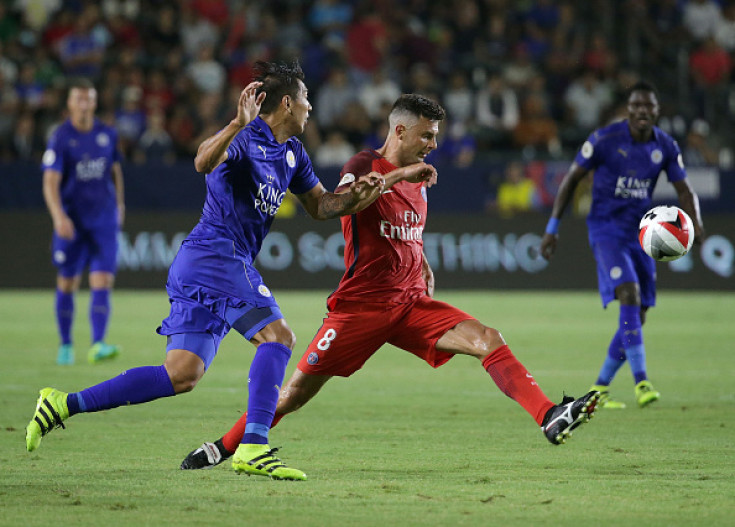 "We weren't looking for a draw tonight, at home," Marquinhos conceded after the final whistle. "We were leading and we conceded that goal late on. It hurts. We have to work hard now, all together, to try and find solutions. Matches against Saint-Etienne are always very tough. They play to their strengths, they're very physical."