Arsenal manager Arsene Wenger insists he did not 'push' Jack Wilshere out of the club in the summer. The 25-year-old is currently enjoying regular football at Bournemouth while his parent club struggle for options in central midfield due to injuries and suspensions, but Wenger says the Gunners have to "accept the consequences" of letting the England international leave on loan.
Wilshere has made 18 appearances for Bournemouth in the Premier League this season, 16 of them starts, while the likes of Frances Coquelin, Santi Cazorla and Aaron Ramsey have all spent substantial periods of time on the sidelines.
"We agreed for him to go for one year on loan and we will accept that," Wenger said in a pre-match press conference ahead of this weekend's Chelsea game. "We didn't push him out, he wanted to go somewhere and play, he wanted to go because he saw the level of competitive players we have in midfield.
"Let's not forget, [Granit] Xhaka is suspended also. There's a huge level of competition. He wanted to go so we let him and we accept the consequences of that."
Wenger went on to speak about another midfield supremo he wishes was available to him. The former Nagoya Grampus Eight boss told of his desire to sign Chelsea's N'Golo Kante when he was at Caen and Leicester City, adding that it is "obvious" why the France international plumped for a move to Stamford Bridge.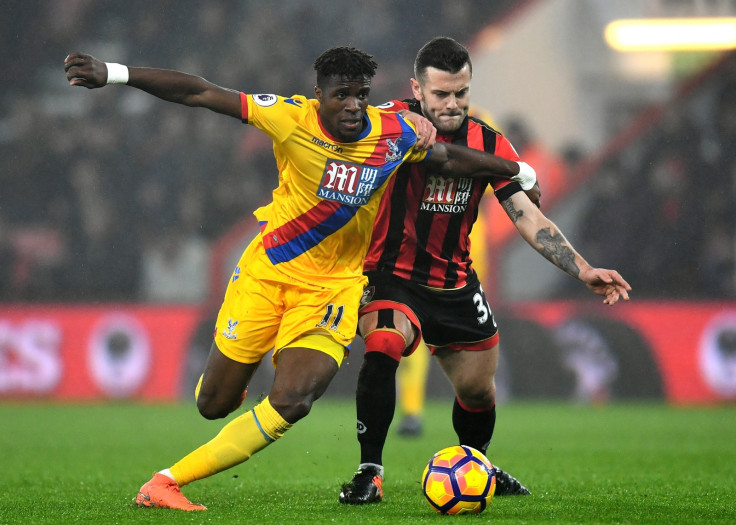 Asked if he had attempted to sign Kante, Wenger said:"Yes, when he was in France, when he was at Leicester. We cannot explain everything, but it's quite obvious when you look where he has gone. I don't want to talk more about that, transfers are transfers."
Another target that evaded Arsenal was Monaco attacker Kylian Mbappe, who reminds Wenger of a young Thierry Henry. The Gunners boss says a move for the 18-year-old was "at stake" last year but he decided to stay with Les Monegasques.
"He is similar to Thierry Henry," Wenger added. "He has a huge talent, he plays for Monaco, when I was there I could see Henry similarities, this young boy has to show he has the same mental qualities that Thierry had. [A move] was at stake last season but he decided to stay where he was."