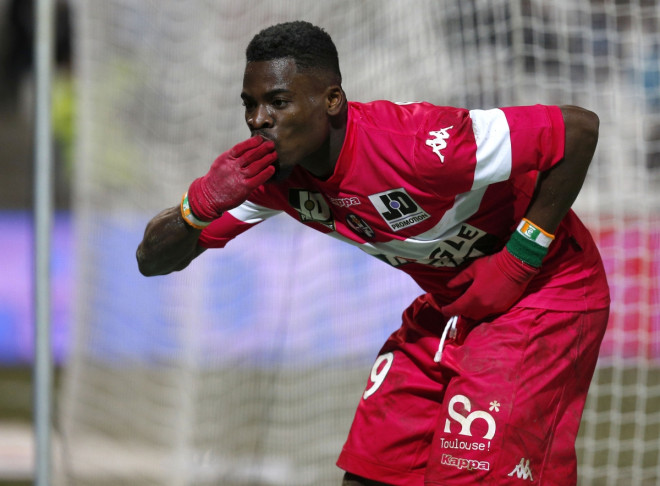 Arsene Wenger has opened talks with Toulouse right back Serge Aurier for a move in the summer, according to the Metro.
The Gunners are in the market for a right-back with the imminent departure of Bacary Sagna, who is yet to extend his current contract which expires this season.
Wenger is a big fan of the player and has been tailing him for quite some time now. The Frenchman met the player's agent in France this week, which should make proceedings faster when the summer transfer window opens in June.
Manchester City, AC Milan and Juventus are also believed to be interested but Arsenal have reportedly jumped the queue and struck a deal with the player.
Aurier is regarded to be among the best defenders in France right now and will be a major addition to the side, which is looking to challenge for the title next season.
Wenger reportedly held a two hour meeting with his agent over personal terms but are yet to approach his club to decide on a fee, which can be anywhere close to £10m.
The Ligue One side have given up on retaining the player and are hoping for a bidding war between the clubs to raise his price.
Meanwhile, new entrant Kim Kallstrom has revealed that he will do his best to help Arsenal qualify for the Champions League and win the FA Cup with his experience in the top flight.
"I think that my experience is one of the reasons why he bought me here. I have some experience and I felt quite comfortable going into my first game," Kallstrom told www.arsenal.com.
"I was waiting for this moment for quite some time. I had some time to prepare physically to be ready for the Premier League. It's nice to complete a game, it's a long time since I played so it was a nice moment for me.
"We got the win that we really needed to get back in a new pace for the final four games," he added.