Arsene Wenger has revealed that Arsenal signed a centre-back to compensate for the long-term injuries at the back and Shkodran Mustafi prepares them well for the future due to his age and proficiency on the ball. The Gunners are without Per Mertesacker and Gabriel through injury and had to use Rob Holding at the back in their opening three games, despite having only just arrived from Championship club Bolton.
Holding made a good case for himself but is unlikely to be preferred ahead of the Germany international when they take on Southampton in their next game at the Emirates. Mustafi has spent time with Everton before moving to Spain where he was the first choice centre-back for Valencia. The 24-year-old also travelled with the Germany squad to the Euros and played the entire game in their 2-0 win over Finland in a friendly to commemorate Bastian Schweinsteiger's retirement from international football in the international break.
Wenger believes Mustafi's arrival has them well-placed for the future, with Calum Chambers and Gabriel at a good age to take on the mantle when required. The Frenchman added that Mustafi wanted to join the Gunners which further convinced the manager that he was conscious of what was expected of him.
"We needed a centre-back because of the long-term injuries we have," the manager told Arsenal's official website. "He has already played in Italy, he has already played in Spain and he has played with the German national team.
"He is a very intelligent boy, that was important in my decision as well. He is very focused as I told you, and he knows the rigorous climate of the Premier League and how much you have to fight for every game.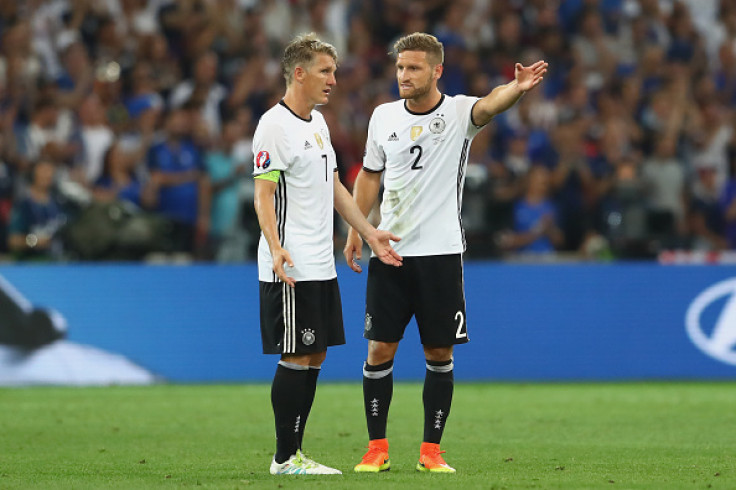 "I know as well he is a very focused player who can play with the ball as well. That is important for us, and all this quality made me decide to try and get him. The player wanted to join us as well, and I think he will hopefully be happy here and will enforce our squad. It puts us in a good position."