Arsene Wenger reveals Alexis Sanchez groin injury after victory over Manchester United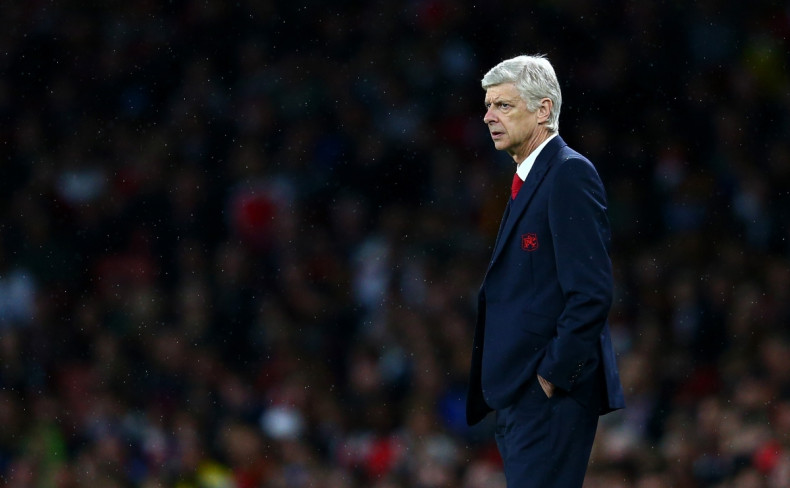 Arsenal manager Arsene Wenger has hailed his side response to the Champions League defeat against Olympiakos with an impressive 3-0 victory over Manchester United on Sunday 4 October. The French boss, however, revealed that Alexis Sanchez suffered a knock in his groin during the game, although suggested that it is just a minor injury, as the Chilean international is still expected to join his national team ahead of the coming games against Brazil and Peru.
The Gunners stunned the Red Devils with an impressive start to the game, scoring three goals in the first 20 minute, to move to the second place of the Premier League. The Chilean international scored the first and third goals of the game in another impressive performance, while Mesut Ozil netted completed the victory.
Wenger praised Sanchez's performance after the game, but revealed he was forced to replace him in the 81th minute due to a problem in his groin.
"He has a little groin problem," he said. "Unfortunately he goes to Chile. You cannot stop him from going to Chile and he loves so much to play for his country and he will play against Brazil [on Friday] and Peru [next] Tuesday so the game at home against Brazil he will not want to miss. Hopefully he will come back in good shape."
The manager, meanwhile, praised his side reaction to the midweek defeat against Olympiakos, hoping the victory against United means a turning point in their hopes to win the Premier League this campaign.
"That is what you want in games of that stature. I believe in the [first half] we started very strong and decided to press very high and play with great pace, and we did that very well," the manager said. "After in the second half we decided to be disciplined, control the result and we did that very well. We had two aspects in our game that was pleasing and we were convincing today. It gives us a strong answer to all the questions raised in the week."
"To win in a big game is always a statement. We are in in it, we are two points off the league leaders, Manchester City, so I hope that result today will give us belief to fight for it," he said.