Arsene Wenger Reveals Arsenal Will Try to Sign At Least One Player in January Transfer Window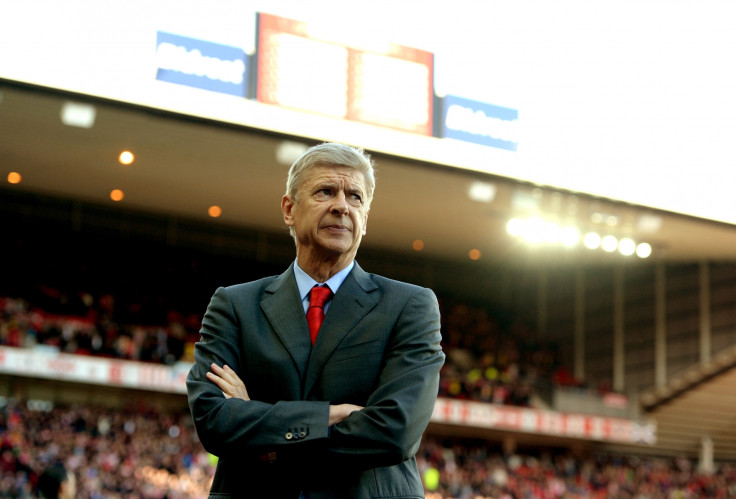 Arsenal manager Arsene Wenger has revealed the Gunners "will try to get at least one body in" during the January transfer window.
The North London side already spent around £80m to sign Alexis Sanchez, Mathieu Debuchy, David Ospina, Calum Chambers and Danny Welbeck.
However, Wenger failed to secure both a defensive midfielder and a versatile defender to fill the gap left by Thomas Vermaelen's move to Barcelona.
After Wenger's side have been hit by a number of injuries during the first part of the campaign, recent reports claimed Arsenal are considering bolstering the squad further during the January transfer window.
So even though Mathieu Debuchy and Laurent Koscielny are expected to return to action in the coming weeks while Mesut Ozil will do just after Christmas, the French boss has revealed they are going to try to sign at least one player.
"January might be a month when we have nearly everybody back because Koscielny is back in the squad, Debuchy will be back I think in two weeks," Wenger said, according to Arsenal's official website.
"We have gone through a period where we are very short but we discovered as well that players have learnt their job well in the centre-back position, like [Nacho] Monreal and he is doing very well now."
After the injuries of both keepers David Ospina and Wojciech Szczesny, recent reports claimed Arsenal may consider launching a bid for Chelsea's Petr Cech.
When asked about the goalkeeping situation, he said: "We have three keepers who have a battle.
"Ospina is now coming back, Szczesny is the No 1 and Martinez did well every time he played."
Meanwhile, Wenger has insisted once again on his intention to keep Lukas Podolski – even though the German international has claimed he is likely to move away.
"I have good connections with Lukas and we talk about the situation. He faces big competition on the flanks and basically that is the consequence of him not getting the number of games that he wants.
"He has an outstanding attitude and he works very hard in training. Our job is just to be ready when you are needed for the club and he does that very well."
"I have had no enquiry about Podolski from anybody."
© Copyright IBTimes 2023. All rights reserved.