Arsene Wenger reveals that Manchester United are monitoring all of Arsenal's targets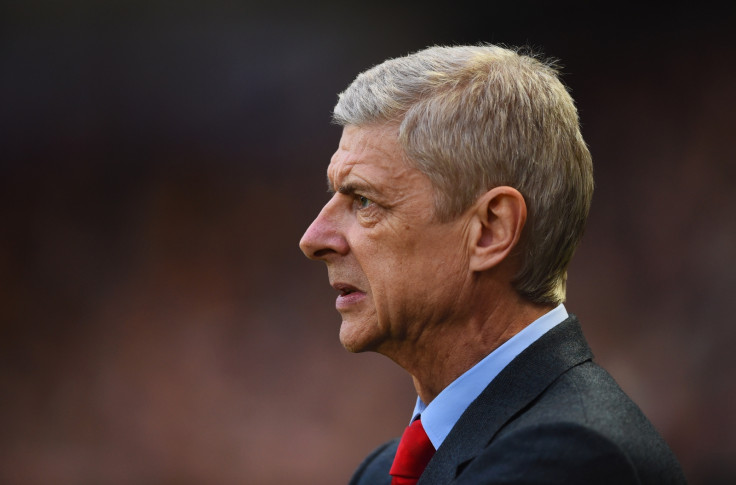 Arsene Wenger believes that Manchester United will be very active in the market this summer, as has been evidenced by their ongoing talks with players currently on the market.
The Red Devils have already completed the signing of Memphis Depay from PSV Eindoven and having secured a place in the Champions League next season, will be aiming to spruce up their squad significantly in order to fire on all fronts.
Wenger, who has been linked with a plethora of players this summer to strengthen his squad to challenge for the title next season, insists that United's interest in the market is making it difficult for them to secure their prime targets.
The Gunners are likely to be in the market for a goalkeeper and a player who can contribute to the squad with 10-15 goals a season, to alleviate the pressure on their front three. Francis Coquelin's rise has mollified the need for a central midfielder, but the Gunners are apparently keeping an eye on Morgan Schneiderlin, who has reiterated his desire to play in the Champions League.
"I expect Manchester United to be active in the transfer market," Wenger told reporters. "Every player I am offered, Man Utd are already on his case! He[Louis van Gaal] has shown that he has the personality to be at a club of that size. We expect them to buy some strong players, " he added.
The Gunners take on Manchester United on Sunday at Old Trafford where a win will confirm a place in the top three for them and keep them in the reckoning for a top-two finish. Arsenal have already had the better of United at Old Trafford in the quarter finals of the FA Cup, but a league win would be their first in almost a decade, last accomplished in 2006.
"To win at Old Trafford again would convince us that we have the strength and help us be stronger next season. We feel we have made progress. Only one thing shows you have made progress and that's the continuity in your performances.
"We want to bounce back from our defeat against Swansea and put in a good performance. Any positive result, a win or a draw would be great. Mathematically we can put distance between United and us in the top four and secure a top-three place," the manager concluded.
© Copyright IBTimes 2023. All rights reserved.