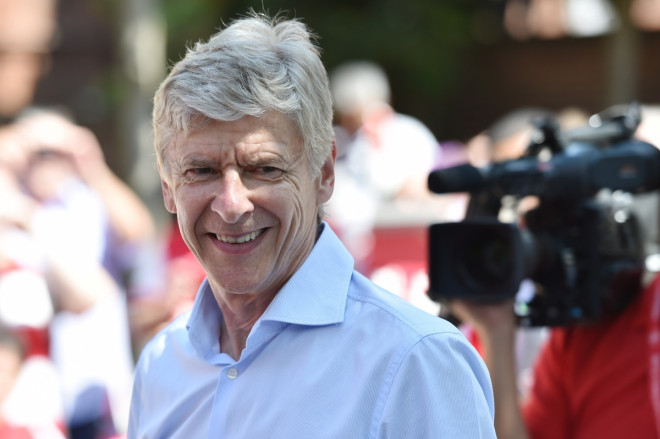 Arsene Wenger has signed a new three-year contract extension at Arsenal to end speculation over his future, the club have confirmed.
The French boss has committed himself to the north London club until 2017 after the Gunners ended their nine-year trophy drought by winning the FA Cup after beating Hull City at Wembley and qualified for the Champions League for a 17th straight season.
Wenger has enjoyed 17 glittering years with Arsenal, winning the Premier League three times and the FA Cup on five occasions since joining the club in 1996.
"I want to stay and to continue to develop the team and the club," Wenger said. "We are entering a very exciting period. We have a strong squad, financial stability and huge support around the world.
"We are all determined to bring more success to this club."The club has always shown faith in me and I'm very grateful for that. We have gone through fantastic periods and also periods where we have had to stick together.
"Every time when that togetherness was tested I got the right response. I think I have shown some loyalty as well towards this club and hopefully we can make some more history. I am sure we can."
The 64 year old is the most successful foreign manager in English football and has earned legendary status at Arsenal having helped the club become one of the biggest in Europe.
During Wenger's tenure Arsenal have won the Premier League title in the 1997/98, 2001/02 and 2003/04 seasons – a campaign during which the manager orchestrated an unbeaten term in the top flight.
Sections of the Arsenal support have recently called for Wenger's to depart upon the expiration of his contract this summer amid the club's wait for major silverware but victory in the FA Cup and the expectation of spending will see his retention universally approved.