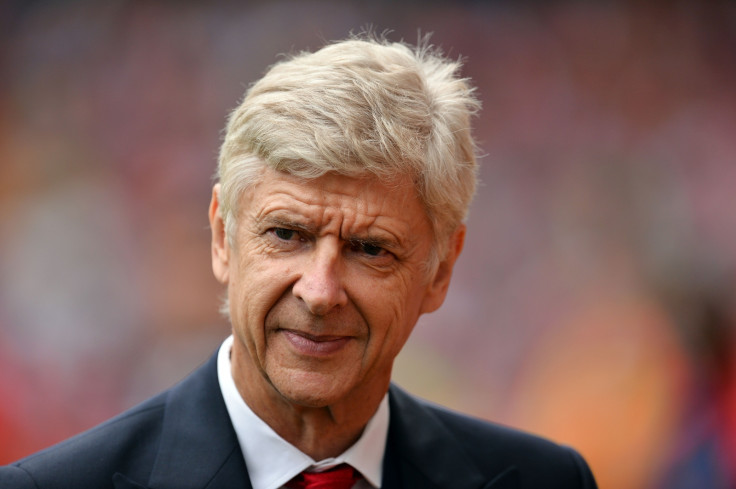 Arsenal boss Arsene Wenger was surprised by the speed with which they were able to sign Shkodran Mustafi and Lucas Perez. The duo joined the Gunners a few days before the summer transfer window closed but Wenger has admitted the deals were concluded earlier than he had expected.
Injuries and international call-ups deprived Arsenal of some of their most-experienced players on the opening day of their Premier League campaign. Fans subsequently called on the Frenchman to reinforce his squad after they lost 4-3 at home to Liverpool.
Eventually, Wenger supplemented what he already had by agreeing big-money deals for Mustafi and Perez, and the Arsenal boss is excited to see them in action. "We were earlier than expected [on the two deals] with a quick turnaround on Saturday morning, when the window closed on the Wednesday," the Arsenal manager explained, according to The Mirror.
"Mustafi is a young centre-back and already has experience. Lucas Perez is an interesting striker who can score goals but can also provide assists. He has some interesting qualities."
Speaking ahead of Arsenal's home game against Southampton, Wenger admitted he is yet to decide when the duo will make their debuts for the club. "I haven't decided yet. We'll have to see," the Gunners boss said.
Wenger suggested, too, that he is tempted to rest players for the Southampton match in preparation for Arsenal's Champions League fixture against Paris Saint-Germain. "At the top level of competition now you don't have enough time to practice," he shared. "There are lots of competitions. Maybe we'll rest a few [on Saturday] because we have a game on Tuesday but when you have a big squad it is easy."
Wenger claimed that for the first time in a number of years, Arsenal have a squad jam-packed with "men", having previously relied heavily on teenage talent. "They are not 19/20-year-old players and the whole squad is quite mature," he explained. "It's the first time for quite a while that I have a whole squad full of men ready to compete."