Arsene Wenger has revealed that Arsenal may go the Barcelona way, like how they have different keepers for the league and in Europe. The Frenchman started David Ospina ahead of Petr Cech against Paris Saint-Germain amid a lot of criticism, but the Colombian put in a Man of the Match performance to vindicate the manager's trust in him.
Wenger insists that it is difficult to keep two world class goalkeepers if they are not given enough game time and he would be open to rotate these two players across different competitions so as to keep them happy. Cech started in the first four league games for the north London club, keeping only one clean sheet, against Leicester City in a 0-0 draw at the King Power Stadium. However, the Czech Republic international is set to return against Hull City, with Ospina likely to make the first eleven against Nottingham Forest in the EFL Cup in midweek.
"More and more clubs have that. If you have two world-class goalkeepers you cannot keep them both if one of them doesn't get a game, or you have a secondary choice who never plays, and when he does, you have a big problem. Or you try to get two world-class goalkeepers, like we have. Then you have to give them games in big competitions as well," Wenger said, when asked if he is planning to emulate barcelona's two keeper policy, to Arsenal's official website.
The manager was also praise for Ospina's performance against PSG, where he thwarted Edinson Cavani multiple times along with the likes of Angel di Maria, to keep the deficit down to a single goal. Alexis Sanchez equalised for the Gunners after the break to secure a fortuitous point for the Gunners, who have to improve by leaps and bounds if they have to progress in the tournament.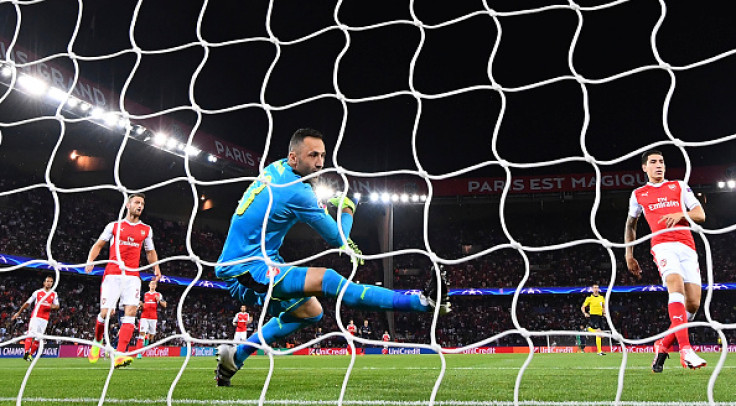 "I don't want to come out with my plans [for who plays in which competition]. I think the decision was questioned, which I can understand because I have two world-class goalkeepers. On the day I chose Ospina and I think he had an outstanding game," he added.