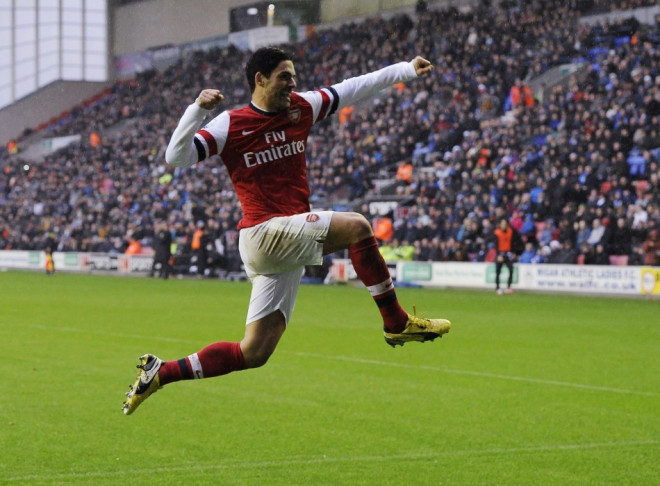 Arsenal vice-captain Mikel Arteta believes that Arsenal's downfall in the Premier League can be put down to the injuries they suffered over the last few weeks.
The north London club had nine players unavailable against Wigan, with more than half of them being key components in the starting line-up. The likes of Aaron Ramsey, Jack Wilshere, Mesut Ozil, Theo Walcott and Laurent Koscielny have been injured for a length of time, something which has stunted Arsenal's progress in the league.
The Gunners are currently in fifth position, two points behind Everton, who are threatening to beat Arsenal to the fourth spot.
The arrival of Aaron Ramsey will be a major boost for Arsenal, who has been their best player this season and a contender for the PFA Player of the Year award. However, a thigh injury at the end of December scuppered his progression as the Gunners wilted under the pressure exerted by teams above them in the league.
Heavy defeats against the likes of Chelsea and Liverpool collapsed their confidence but Arteta believes that they will be up for the task against West Ham as they look to secure their qualification into Europe for the 19th time in succession.
"I'm very happy because we suffered a lot. I think that we deserve it, I hope that we can win," he told www.Goal.com.
"Now we have to focus on the Premier League, because we are fighting for play in the Champions League next season. We'll have another chance to come back to Wembley next month.
"Many things happened over the last four weeks. We had eight injured players while our rivals were getting good results against us; that affected our confidence in an important moment of the season.
"We now have many weeks in which we have to turn up, and we hope to do it," he concluded.