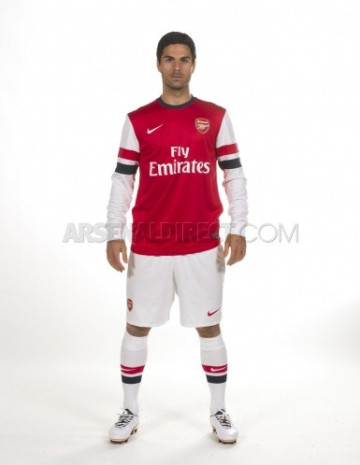 Mikel Arteta believes Arsene Wenger has finally forged a squad capable of winning the Premier League as Alexis Sanchez's arrival will give Arsenal the 'X-factor' to make a difference in games.
Following some campaigns without major signings and a nine-year trophy drought, Arteta believes the addition of Santi Cazorla, Mesut Ozil and Sanchez in the last three summer transfer windows have provided Arsenal enough talent to fight for big trophies – having won the FA Cup last season while beginning the new campaign with the Community Shield victory over Manchester City.
"In the last three seasons, we've signed 'X-factor' players," Arteta told Arsenal's official website.
"When Santi [Cazorla] came, I think fans got really excited because he was giving us something really special. With Mesut [Ozil] it was something very special. Now we have Alexis - but you forget about Theo who missed six months last year and was superb when he was fit.
"Then there's Oxlade-Chamberlain, Jack and Rambo, who was unbelievable last season. Suddenly you're talking about six or seven really good players that can make a difference in a game and that's what you want to win trophies."
Arteta arrived at the Emirates Stadium in summer 2011 following Cesc Fabregas' departure and believes the team has since made a big leap forward.
"I think we have moved forward since I've been here. Last season was a big step forward. To compete in the most tough and difficult league - where you are facing five or six opponents ready to win the Premier League - is not easy to find anywhere else in Europe.
"When you're playing and you look at the bench, and you see that we have options to change the game. You can write down two or three different teams and that's what you need. You need competition, players to be on their toes and that's what the manager is going to get this season. If we make the right decisions, I'm sure we will be there."
Last season the Gunners took 15 points from their first six games and the Spaniard expects the team to replicate that start in the coming campaign by winning at Crystal Palace on Saturday in their Premier League opener.
"We've done our [transfer] business early this season so we can start from the off and that's what we want," he said.
"We want to set a marker and we don't want to miss that opportunity. We've got experience now, we are able to win - we have the qualities to do it, we have the structure, the fans, the club and the desire to do it.