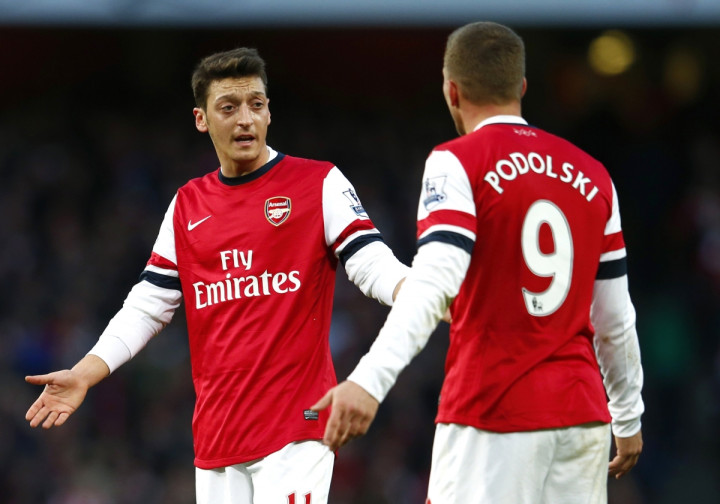 Arsenal's club-record signing Mesut Ozil has given an honest opinion regarding his first season in England with the Gunners.
The German midfielder has admitted that some of the criticism he received in his first season at the Emirates was valid and admitted that he can improve in all aspects of his game for the upcoming season.
"There is room for improvement in all departments. I need to have more shots at goal, and also improve my headers. The World Cup title was a great success, but it has to go on now," Ozil said as quoted in the Mirror.
"I feel great in England, even more so in London and especially at Arsenal. When things don't run that smooth at times, there is criticism. Sometimes it's fair, and sometimes it's unfair," the German international added.
Ozil has tasted success in his very first season at Arsenal after winning the FA Cup in May, the first trophy for the Gunners in nine years.
The German believes that he can learn from his experience from the first season, to have a better second season in England and admitted that he is aware of how Arsene Wenger and the fans rate his performance for the team.
"I am looking forward to my second season in England, because I can also bring in my experience from my first season," the former Real Madrid player continued.
"But I can judge my performances very well - and I also know how the coach [Arsene Wenger] and the fans rate it."
However, the German World Cup winner admits that it is difficult to win the Premier League with the number of teams in contention, but, he is targeting nothing but success in every competition he plays.
Ozil, who only returned to training on Monday after his post-World Cup break hopes for a better season and is hoping the injury woes that struck Arsenal last season, do not turn up again.
"It's difficult in England. There are at least five teams competing for the title in the Premier League. But to me personally it's clear: I want to have maximum success in every competition I play."
"I've only been back with the team since Monday. But I believe that we have made good reinforcements. And I hope that those injury woes from last season do not continue," the Gunners midfielder concluded.