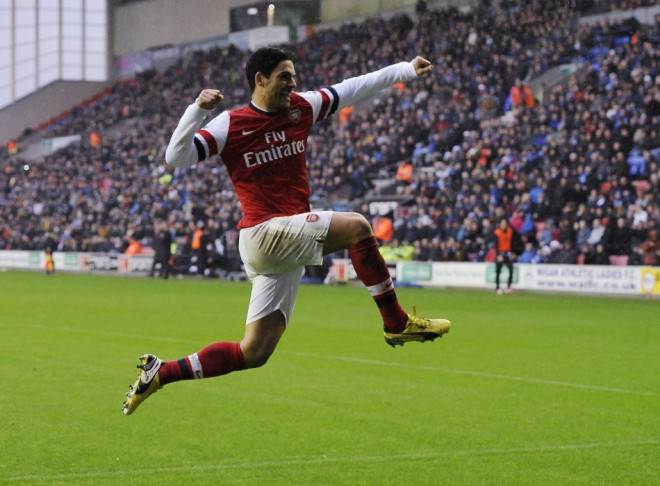 Mikel Arteta believes that winning the FA cup will be the turning point for Arsenal who are set to complete a ninth season without a trophy this season.
The Gunners have come close to ending their drought in recent years but failed to cross the line, most notably against Birmingham in the final of the League Cup a couple of years back.
A mix up between Laurent Koscielny and Wojciech Szczesny allowed Birmingham to score the winner. Since then, the Gunners have failed to live up to their billing in context of the title race or in cups, falling to the likes of Bradford and Blackburn Rovers last season.
This season, they have fallen to Chelsea in the League Cup but have overcome the likes of Tottenham Hotspur, Liverpool and Everton in the previous three rounds and are due to face Wigan Athletic in the semi-finals.
The Gunners are also in the hunt for the title but Arteta believes that any trophy will have a lasting effect on the mentality of the players in the long run.
"I think it would be a turning point for the club. [If we won a trophy] it would give you a lift, give you belief that you can start to go in the right direction and hopefully we can do it," Arteta told www.arsenal.com.
"We have two competitions that we are still in. We want to fight for the league, for sure, and we have a great chance in the FA Cup as well. So we need to enjoy the moment and make the most of it because I think we can do something good.
"We know we are favourites [for the FA Cup]. We know that puts more pressure on us but we are happy with the win in the quarter-final. There is still a month to go [until the semi-final] and there are some tough games coming up.
"That's why it is important to get some momentum for that moment and go there with belief and in good form," he added.