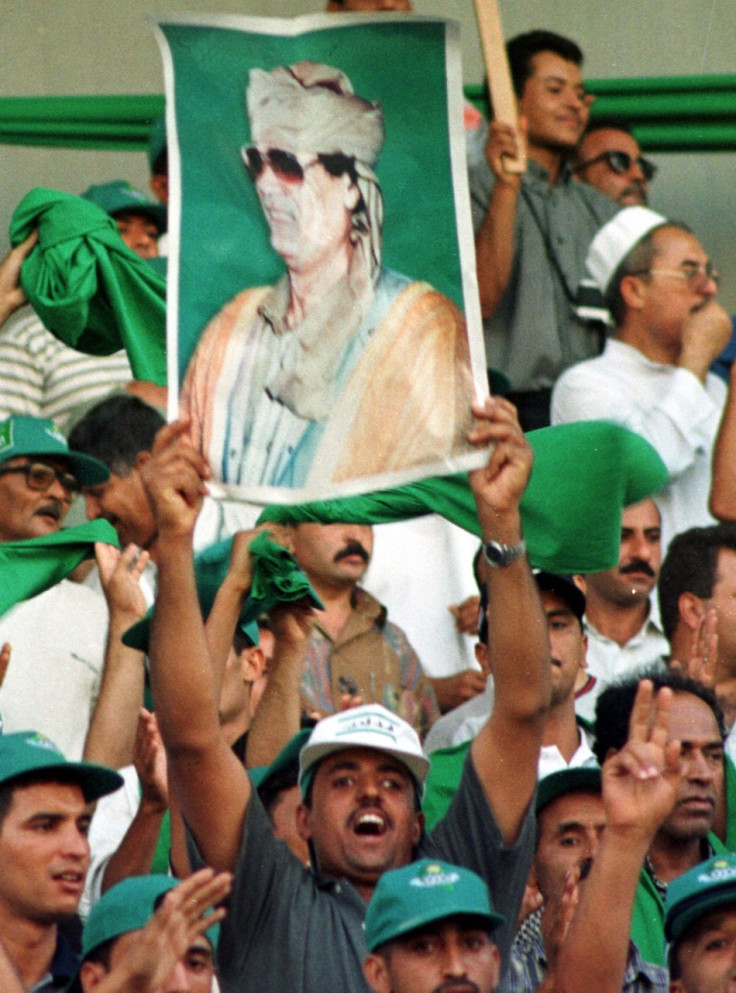 As the fight to force Gaddafi out of power continues, Western and Arab governments have pledged more than £800m to support Libya's rebel administration as they seek to keep the pressure on Muammar Gaddafi's regime and insist they want to start preparing for a transitional phase.
Italy announced a loan of €400m (£355m) in cash and fuel for the National Transitional Council (NTC) to be drawn from frozen Libyan state assets, while France offered a €290m loan.
Qatar and Kuwait also said they would to set up a $260m fund for the rebels, while Turkey has also promised financial support.
The 22-nation Libya contact group, which includes Britain, France and the US as well as Arab states, promised the money to rebels following a summit in Abu Dhabi.
However despite promising funds, the group has also insisted on the need for anti-government fighters to give a detailed plan on how they would run the country if Col Gaddafi stood down or was toppled from power.
Boosting allegations that the Libyan leader is preparing to exit the country, US Secretary of State Hillary Clinton said talks were under way with people close to Col Gaddafi that had raised the "potential" for a transition of power without giving details.
Backing Hilary Clinton's claims Australian foreign minister Kevin Rudd said Col Gaddafi's end "may come sooner" than expected, while Abdurrahman Shalgham, Libya's former foreign minister and representative to the United Nations, told reporters in Abu Dhabi that rebel troops will reach Tripoli within "some weeks, and that Qaddafi has "very few days" left in power.
The situation is thus once again not clear as while Gaddafi maintains he will remain in Libya, officials from different countries are now advancing his departure as imminent. So will he or won't he leave?
Despite claims from both camps any clear answer would remain hypothetical. It was never a problem for Gaddafi to find a country that would welcome him, as he has strong ties with various African countries. The Colonel always said that freedom fighters never give up power but this also might not be the only reason for his choice. He is well aware that he faces charges by the ICC and potentially by the new regime that will take his place and the international community his now becoming more adamant to end the four months conflict, he might be in a better position to negotiate his departure.
Uganda said on March 30 it would consider a request for political asylum, while Venezuelan President Hugo Chavez still calls Gaddafi a "friend." The Libyan leader may also find refuge in about a dozen African states, such as Zimbabwe, where he has investments and protection from prosecution for war crimes.
The financial pledges to help the rebel fighters who suffer fuel, food, medicines and material shortages, were made during a meeting in Abu Dhabi where more than 30 countries and groups gathered to discuss Libya's future. As Nato continued its bombing campaign on Tripoli and Gaddafi is still in hiding, it emerged that efforts were still under way to persuade him to leave the country.
Despite the Libyan leader insisting he would rather die in his country than leave, Trinidad Jiménez, Spain's foreign minister, revealed that Turkey and South Africa were still trying to convince him he should step out of power. A few weeks ago, Jacob Zuma, South Africa's president visited Gaddafi however no solution to the conflict was agreed upon. As the rebels fighters still struggle to advance inland and with Tripoli being Gaddafi's stronghold, more and more diplomatic efforts to find a political solution to end the conflict have recently been made.
"We still don't even know if Gaddafi will accept a negotiated exit, but of course there are many countries willing to facilitate this because it will end the conflict," Jimenez told reporters in Abu Dhabi. "Finding a place for him is now the critical issue, since everyone has agreed he has to go."
Senegal's president, Abdoulaye Wade, also appealed to Gaddafi to stand down, and offered to help ease his departure.
"I can be one of those who help you pull out of political life and the sooner you leave the better, to save the lives of Libyans," Wade said on a visit to Benghazi, the rebel capital.
The Nato operation has escalated this week, with air strikes day and night, as coalition forces want to ostracise the leader and his family in order to diminish their operational abilities. However, during a meeting in Brussels this week, alliance defence ministers warned that without extra assets and participants the campaign could falter.
"Those who are bearing the brunt of the strike burden are increasingly pressed," said Robert Gates, the US defence secretary, at a meeting in Brussels. "I think they'll be able to sustain it. But the question is just how much more painful it becomes, if other countries that have the capabilities [...] don't step up."
Only eight of 28 Nato member states are involved in the bombing campaign with France and Britain clearly at the forefront, while Norway, Denmark, Belgium, Italy and Canada are also involved. The US, on the other hand, is supplying the intelligence, reconnaissance and surveillance air capacity as well as most of the air-to-air refuelling needed to keep the campaign running. However, The Netherlands, Spain and Turkey were criticised in Brussels for refusing to take part in the strikes, while Germany and Poland have refused to get involved in the operation.
In addition to the military pressure, the International Criminal Court prosecutor Luis Moreno-Ocampo said on Wednesday he had evidence linking Gaddafi to mass rape by government soldiers, and was considering bringing charges on the issue.
The new potential charges came as Moreno-Ocampo has already asked the court to issue arrest warrants for Gaddafi, his son Saif al-Islam, and Libya's spy chief, Abdullah Senussi, for crimes against humanity while trying to crush the rebellion.
Following the allegations, government spokesman Moussa Ibrahim described the accusation as "the same old nonsense".
"Unfortunately many people accuse us cheaply of many crimes, and they refuse to come on the ground and investigate, not only on the charge of rape but to many, many charges," he said. "This tells you there is a plan behind every charge. People do not want to listen and see with their own eyes, they just want to charge us."
Between the Nato operation stepping up its gear, the accusations brought about by the ICC and now the rebels fighters being financially backed by the West, is Gaddafi then really thinking about stepping down or is this just another attempt to make his departure seem more imminent at a time where the battle on the ground is making very slow progresses?