Ashes 2013/14: England Must Rebuild Around Ben Stokes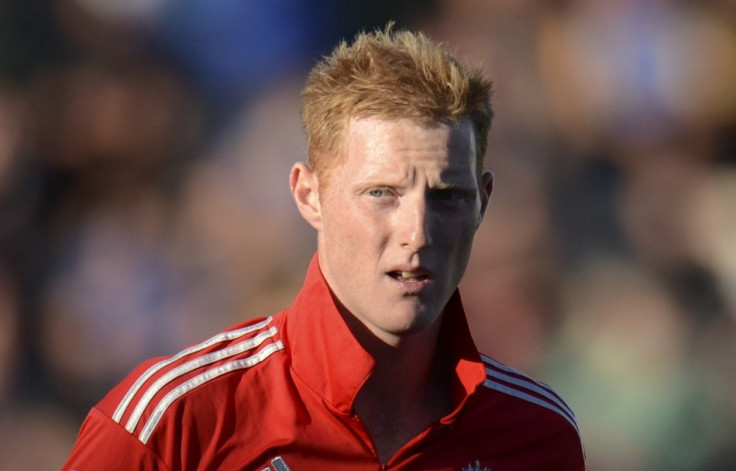 So impressive have been Australia's performances across the opening three Ashes Test matches they have in some ways consigned England's abject and lifeless displays to a footnote. In David Warner and particularly Mitchell Johnson, Australia have pounced on every aspect of England's ineptitude and made the tourists squeal.
Warner and Johnson have typified everything that has been good about Australia's brand of cricket. Up front they have been brutal, uncompromising and effective. Even in the rare moments on the back foot, on the first day in Adelaide and in Perth, they have restricted the inroads made by England.
Of course, England haven't been without parody. Their three best players Alastair Cook, Kevin Pietersen and James Anderson are woefully out of form while the spine of the team in Jonathan Trott, Matt Prior and Graeme Swann have also faltered for varying reasons.
It's an England team that has become used to winning and perhaps after three successive series wins over Australia, has stagnated. Instead of changes through necessity, Andy Flower should have employed a process of evolution. Albeit with hindsight, It's hard to think performances could have been any worse.
In Ben Stokes, who made his maiden test century in his second test match in Perth, England have the ideal candidate to build the new era around. Perhaps the fact he offered an alternative threat to the imperious Australia attack helped but his fierce stroke-play was as fluid as any during this Ashes series.
The 22-year-old at least supports the theory that the country system is indeed assisting the England team. The early post-mortem of England relinquishing the Ashes included criticism of the domestic game, a point emphatically refuted by Stokes' classy innings.
After the coaches missed the chance to move England on after last summer, a series defeat to Australia, which could become worse in both Melbourne and Sydney, is the ideal time for an upheaval.
Michael Carberry has proved himself an able test opener alongside Cook, who needs to take the proverbial 'look at his game' after the winter. Ian Bell must be promoted to three above Kevin Pietersen - who if willing, must be retained - and be replaced at No. 5by Joe Root, who is badly in need of a stable position in England's batting position.
Stokes can bridge the gap to the wicketkeeper where Jos Buttler's one-day prowess should see him beat Jonny Bairstow and Craig Kieswetter to replacing Matt Prior, whose international career is reaching its twilight.
Stuart Broad has certainly been England's most consistent performer down under and deserves his place, and Steven Finn's pace can provide the difference with the ball provided he takes his opportunities. Graeme Onions' consistency means he is overdue a Test recall. Graeme Swann's stay of execution will likely continue into the summer despite the redemption of Monty Panesar.
Elsewhere, Sam Robson, Tymall Mills and Danny Briggs represent a bright future for England in all forms, adding further credence to the county system.
After years of 'Keep Calm, Carry On' it's time for faith, investment and opportunity. A far more adequate slogan.
© Copyright IBTimes 2023. All rights reserved.