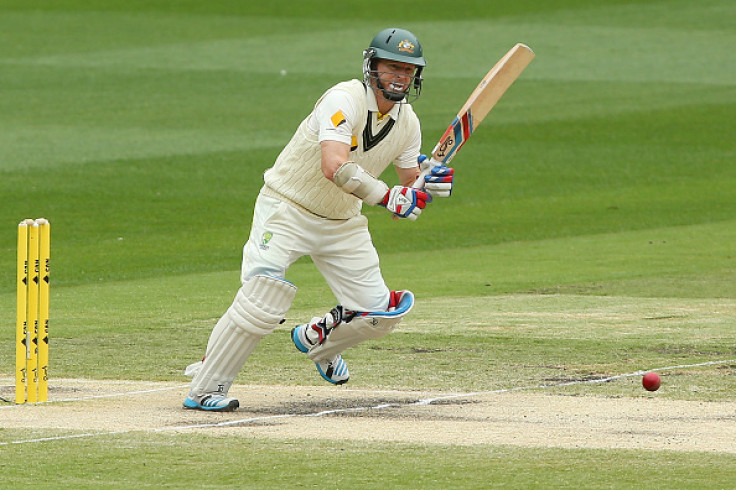 Australian opener Chris Rogers has confirmed he will retire after the 2015 Ashes series against England in the UK.
The world champions will take on West Indies for a two-match test series in June before heading to the UK for the commencement of the Ashes in July. Rogers has two more Test series to play and is hoping to end his career on a high in England.
In November 2014, Rogers had admitted that he would end his Test career after the Ashes, after he was selected for the home series against India. The 37-year-old has now confirmed his decision to end his career in England, where he has "played a lot of cricket".
"I think to go out in the Ashes and in England where I've played a lot of cricket is pretty fitting," Rogers told Fox Sports News.
"There's a trip to Bangladesh (in October) so I don't think I'll make that one. I'm very happy and very fortunate to have this second go at it and I've loved every moment of it. But time calls on everyone and I think it's nearly up for me."
Rogers made his Test debut against India at Perth in 2008 and has played 20 matches for Australia. He has scored 1535 runs with four hundreds at an average of 39.35. Rogers had a successful first-class career having played for various sides in Australia and England. He has played 289 first-class matches, scoring 23,796 runs and has an average of 49.78.