Australia already retained the Ashes after beating England by 185 runs at Old Trafford. On September 12, the baggy green brigade will lock horns against the hosts at the Oval in the fifth and final test in this year's Ashes.
According to their skipper Tim Paine, the Australian team isn't fully satisfied. Paine claimed that the final test in this season's Ashes would mark the Grand Finale for the Aussies, as they are looking forward to officially clinching the series. Australia hasn't won a single Ashes series on English soil since 2001.
Current Australian coach Justin Langer, along with Aussie mentor Steve Waugh, were the active members of the Kangaroo side that won the last Ashes in England. 18 years ago, it was under Waugh's effective leadership that the Australian team tasted immense success after they beat the hosts 2-1 in the 5 match series. However, since then, not even World champion captains such as Ricky Ponting or Michael Clarke could register test series wins in England.
Among the former heavyweights, Greg Chappell is yet another Australian captain to find little luck when it comes to clinching the Ashes on British soil. As we speak, Paine has a golden opportunity ahead of him to become the first Australian captain after his team's mentor to lift the urn in England. All they need is a win in the Oval Test. Even a draw would be sufficient for the Kangaroos to create history.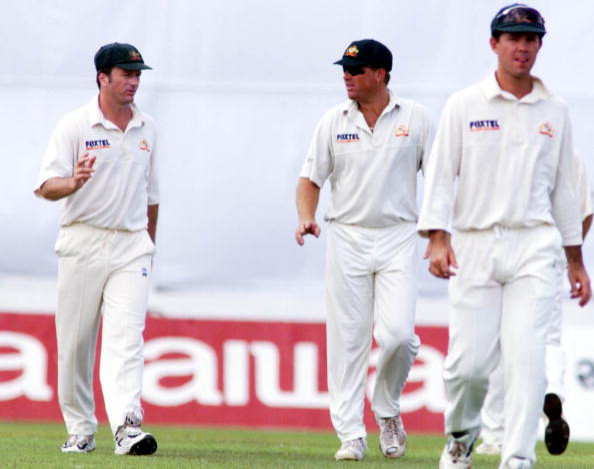 According to the Guardian, when asked about Waugh and Langer's influence on the team's performance, the Aussie skipper said, "You get a lot of wisdom. They are guys who have been through what we are going through and can pass on tips to keep things in perspective. They are types of characters who make guys feel good about themselves and invincible. They have been valuable for me as a captain as well."
The World Champions' dreams of reclaiming the Ashes are shattered. Currently, the English side is trailing the series 1-2. Even a draw won't be sufficient to get them an opportunity to win the urn. However, they are looking forward to saving face with at least a draw for the series by emerging victorious in London within the next 5 days.