Ashley Cole has taken aim at "scared" English players who spurn moves abroad to stay in their comfort zone after the former Chelsea star was unveiled by Roma.
Cole was released by Chelsea at the end of the Premier League season and was rumoured to be eyeing up a move to the United States.
But to the surprise of some observers, the 32-year-old opted for a move to Italian giants Roma, putting pen to paper on a two-year deal.
Speaking through a translator at his unveiling today, Cole, who was capped 107 times by England, said he was looking forward to the challenge of playing in a different country, while lambasting the English culture of remaining in at home.
"English players are probably scared to come abroad," said Cole.
"They are in a comfort zone in England because that is where they grew up. As soon as I knew I had a chance to come to Italy, it was something I wanted to do. I have never been out of London and this was a big opportunity to try and different culture and a different way of living.
"As soon as I spoke to the manager [Rudi Garcia] here, and he told me he wanted me to be part of something he thinks can be big, I jumped at the chance."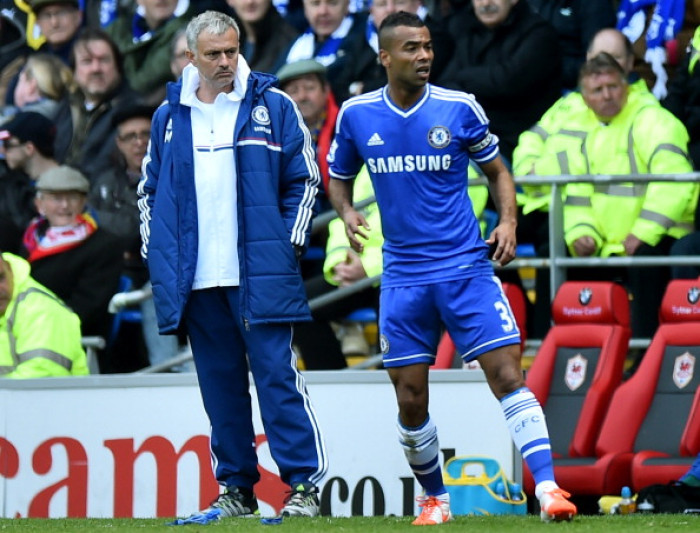 Success
Cole enjoyed a successful eight-year spell at Chelsea, lifting every domestic trophy as well as the Champions League and Europa League in 2012 and 2013 respectively.
He is the player with the most FA Cup winners' medals in history with seven and has won the Premier League title three times, twice with Arsenal and once under Carlo Ancelotti at Chelsea.
But upon Mourinho's return to the west London club, Cole found himself increasingly frozen out of the first team as the Portuguese manager instead opted for Spanish fullback Cesar Azpilicueta.
However, Cole claimed he bears no grudges against the Chelsea boss.
"I still had a good relationship with Jose. I was just getting a little bit old for what he liked. I understood that you can't play forever and my time was up at Chelsea," Roma's number three said.
"Fantastic player"
Chelsea's loss is certainly Roma's gain, according to former Giallorossi and World Cup-winning defender Cafu.
The Brazilian made 163 appeances for Roma and has tipped Cole to become a hit at the Stadio Olimpico.
"Cole is a fantastic player who now has the opportunity to do well in Rome," he told Gazzetta dello Sport.
"It's a fantastic club, and I'm sure Cole will love Italy. He is played a lot in the Premier League, but I think this move will do him good. It will undoubtedly improve Serie A. He's an exceptional player – a real professional.
"It's a great move for Cole and Roma."