Hardcore AS Roma fans will be given their own section inside the Italian giants' new stadium to accomodate its "lawless fans".
The fans - or ultras as they are known - will occupy the Curva Sud, which means 'south curve', of the £245 million arena.
Roma will move from their famous, but dated, Stadio Olimpico, built in 1936, in time for the 2016/17 season.
The Serie A side currently share the ground with city arch rivals Lazio but its American owners hope the move to the 52,000-seater stadium will help transform i Giallorossi into one of Europe's premier clubs.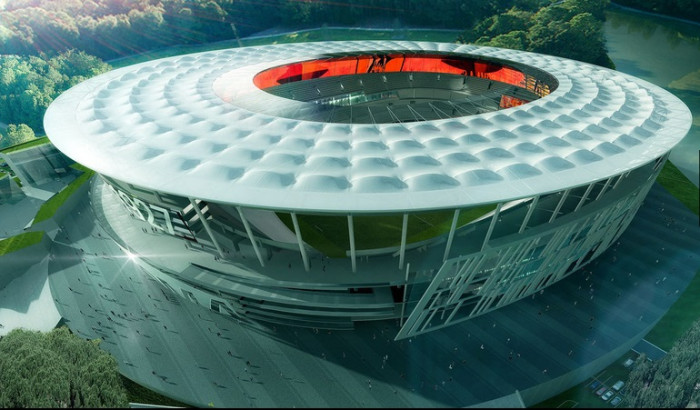 In an interview with Bloomberg, designer Dan Meis, who also planned the LA Staples Center, in Los Angeles, home of basketball franchises the Los Angeles Lakers and Los Angeles Clippers, described Roma's notorious fans.
"The 'Ultra' fans have sat in a section of the stadium called the Curva Sud, which means the south curve. Those fans live in another world without laws," Meis said.
"Before the game starts, you'll see flares, smoke bombs and huge flags. Not like an NFL game!
"I once saw a guy running in late with a 20-foot pole that he was dragging on the top of the concourse roof so he could wave this giant flag.
"So while a new building brings modern day security and safety measures, you still need to accommodate that fan spirit.
"They don't like to sit down. We could have just dispensed with seats. Since the project was announced, I've gotten hundreds of e-mails and Instagram comments and Twitter messages.
"If it were up to the fans, the Curva Sud would be one giant single space. But safety regulations mean you have to have one ticket per seat. Otherwise, they would cram 20,000 people into a 10,000 seat space. However, they will be happy to see that the seats can be folded away if they really don't ever sit."