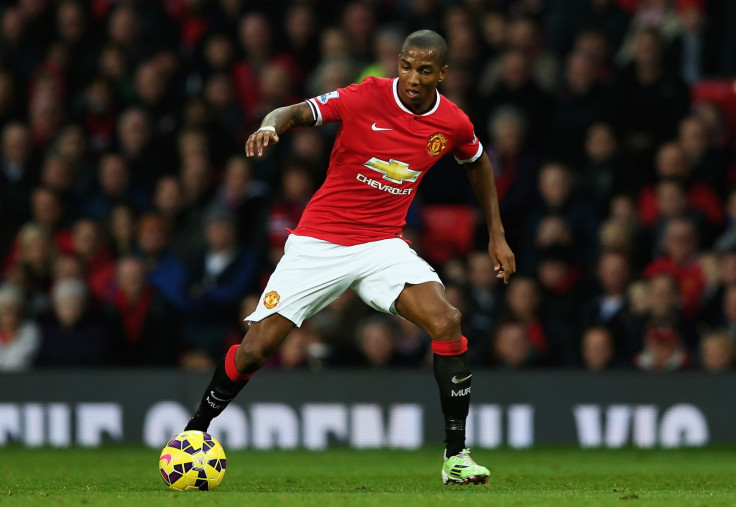 England manager Roy Hodgson has confirmed Manchester United winger Ashley Young was not included in his squad partly due to a slight injury worry that will require time to heal over the summer.
Uncapped trio Jamie Vardy, Charlie Austin and Tom Heaton have each been handed their first senior call-ups for an upcoming friendly against the Republic of Ireland and the Euro 2016 qualifier away to Slovenia in June, yet there was no place for Young in the 24-man party despite his excellent form under manager Louis van Gaal this season.
Such a lack of recognition caused somewhat of a stir on social media, with many simply incredulous that the 29-year-old's stellar contributions at Old Trafford had been neglected once again while arguably less-deserving players had made the cut.
Indeed, Young was not included in Hodgson's last squad for matches against Lithuania and Italy and has not represented his country at all since replacing Jack Wilshere as a second-half substitute during the 0-0 draw with Ukraine in Kiev in September 2013.
Hodgson was quick to justify this glaring omission, though, insisting the decision was made thanks in no small part to consultations held with Manchester United's medical staff and stressing he has not effectively ended the player's international career.
"We made soundings with the United medical department with regards to Ashley and they led us to believe there was a slight issue with him which does need to get cleared up over the summer, so on this occasion we decided it was probably not the right moment to ask him to come back," he said.
"I certainly have not called time on his [England] career as far as I know, so we will see how it goes in the future, and I congratulate him on the latter part of the season with Manchester United, where he has played very well.
"We are not blind to the fact he has played well but on this occasion we have preferred to stick with the ones who have been with us since Ashley last played, and also the medical department at United have informed us it might be better for him to use the summer to get over the minor problem he has had. If you want to know more about that you will have to speak to Manchester United."
Austin and Vardy welcome additions to England squad
Meanwhile, Hodgson appeared pleased with the respective inclusions of Austin and Vardy. The former has enjoyed a very impressive debut campaign in the Premier League, notching 17 goals in 34 games to prompt suggestions he will likely not be returning to the Championship with relegated Queens Park Rangers next term.
With only four strikes to his name this season, Vardy's goal tally is certainly more modest. However, his pace, drive and determination has been instrumental to a tremendous run of form that has seen Leicester win six of their last eight games to lift themselves off the foot of the table to secure survival with one game to spare.
"We've always had our eye on Charlie [Austin], but up to this point we haven't had the space in the squad. We'll give him every chance," Hodgson said of his newest attacking recruits, both of whom began their respective careers in non-league football.
"I saw Jamie Vardy at Fleetwood and players like him who like running in behind defenders are good for coaches. He's had a good season. In the latter part of the season, he had a great run with Leicester and it will be good to get to know him."