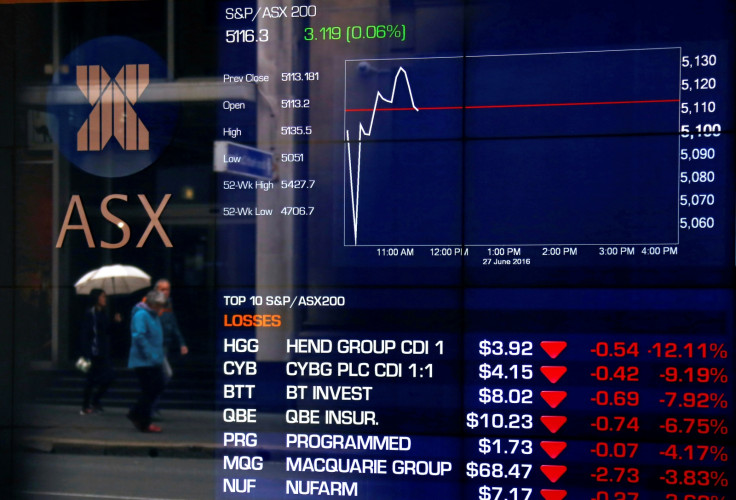 Asian market investors appeared disappointed with a predictable outcome of the Organisation of Petroleum Exporting Countries (Opec) meeting in Vienna on Thursday (April 25). The much-anticipated meeting with Russia did adhere to expectations of an oil supply cut, but no decisions were made on controlling the increasing supply of US shale.
The OPEC meeting concluded with a confirmation of extending the cut in oil supply by a further nine months beyond June. The Brent crude rally prior to the decision implied that investors were either expecting a longer extension or a tighter oil supply.
The Brent Crude price fell by 0.39% to $51.26 (£39.70).
Following the end of the OPEC meeting, markets will now closely watch the outcome of former FBI head James Comey's testimony, which concerns allegations against US President Donald Trump's involvements with Russia. The testimony, scheduled to commence after Memorial Day (May 29), might have serious repercussions for the Trump administration.
The following index quotes were logged on 7:05 am BST.
Japan: Nikkei- Down by 0.49% to 19,715.84
The Ministry of Internal Affairs and Communications revealed on Friday that inflation grew by 0.4% year-on-year in April from 0.2% in March, keeping in line with expectations.
Internet and ecommerce giant Rakuten Inc (+1.71%) emerged as one of the index's strongest performers.
Hong Kong: Hang Seng- Flat at 25,631.34
Casino and resort builders Sands China (+1.16%) and Galaxy Entertainment (+0.70%) reported strong gains today. Banking and financial services firms such as Bank of East Asia (+1.10%), China Construction Bank (+0.93%), and AIA Group (+0.73%) also registered particularly strong gains.
Technology firm Lenovo Group (-3.17%) and Cathay Pacific Airways (-1.84%) were the index's weakest performers. Energy firms like PetroChina Co (-1.50%) and CNOOC (-1.42%) also experienced downturns following the OPEC meeting outcome.
China: Shanghai Composite- Up by 0.11% to 3,111.209
The Shanghai Composite has proven to be resilient despite Moody's recent downgrade of China's ratings, perhaps reflecting the indifference of investors to the matter.
Australia: S&P/ASX- Down by 0.69% to 5,749.398
Singapore: Straits Times Index- Down by 0.23% to 3,226.80
India: Sensex- Up by 0.40% to 30,873.78