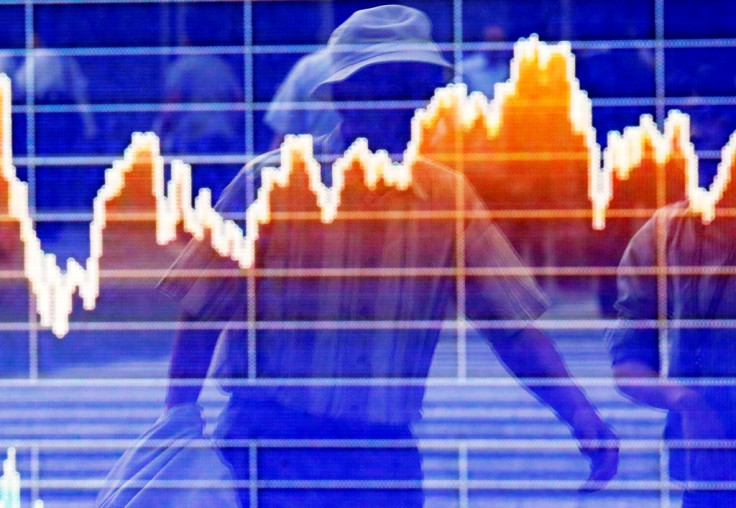 Asian markets outside Australia traded up on 15 January, buoyed by a significant rebound in copper and oil prices.
In India, shares rallied after the central bank announced a surprise interest rate cut.
Benchmark LME copper rose some 1.3% to $5,622 a tonne, after plunging 5.3% overnight.
Brent crude was down 2.24% to $47.60 a barrel on oversupply concerns, after jumping 4.5% on 14 January.
Market movements
Hong Kong's Hang Seng was trading 0.66%, or 159.21 points, higher to 24,271.81.
India's Sensex was trading 2.42%, or 662.49 points, higher to 28,009.31.
The Japanese Nikkei finished 1.86%, or 312.74 points, higher at 17,108.70.
The Shanghai Composite finished 3.54%, or 114.02 points, higher at 3,336.45
South Korea's Kospi finished 0.03%, or 0.48 points, higher at 1,914.14.
Australia's S&P/ASX finished 0.41%, or 22.20 points, lower at 5,331.40.
Company stocks
In Tokyo, both Sony and Nintendo finished some 3% higher.
But Skymark Airlines lost 7% after the Asahi Shimbun reported that the stressed airline has decided not to seek help from ANA Holdings.
In mainland China, train makers CSR and China CNR surged 10% each on reports that Beijing plans to boost investment to the western provinces by $96.9bn (£63.6bn, €82.3bn).
PetroChina and China Oilfield Services added over 2% each.
China Life Insurance and China Pacific Insurance jumped 5% and 4.4% respectively while Ping An Insurance added 3.6%.
In Sydney, miners Rio Tinto and BHP Billiton lost 2.4% and 1% respectively.
Iluka Resources lost 2.6% after reporting a lower 2014 revenue and a weak start to zircon sales in 2015.
But Liquefied Natural Gas surged 12%.
In Seoul, steelmaker Posco lost 2.7%.
Oil rout
Evan Lucas, market strategist at IG in Melbourne, said in a note to clients: "The question is whether the market sees the current decline as overdone and is now establishing a bottom or is resetting and will go again.
"I see the latter as the most likely scenario – the oil rout is far from over and it looks to me like a dead cat bounce."
India picture
Daniel Martin, senior Asia economist at Capital Economics said in a note: "Price pressures are likely to remain subdued [in India]. Tumbling global oil price should keep fuel inflation contained, even as the [Indian] government raises taxes. There is also little sign of a rebound in core price pressures.
"... we think today's surprise move marks the start of a loosening cycle. We expect another 75 basis points of cuts in both the repo and the reverse rates over the next year or so, to 7.00 percent and 6.00 percent, respectively."
Anshuman Magazine, managing director, CBRE South Asia, said: "...Given the current market situation, this reduction in the base rate is an important step in improving home buyer sentiments, and hopefully, with expected reduction in mortgage rates, will improve residential sales across the country...."
Oil and emerging Asia
Capital Economics said in a 14 January note: "The recent sharp drop in global oil prices is a positive development for Emerging Asia. It will support growth in most economies and will put downward pressure on inflation, providing scope for monetary policy to be kept looser than would otherwise have been the case.
"The region's biggest economy, China, is likely to slow, but this should be compensated for by faster growth elsewhere, with the result that regional growth will be broadly flat in 2015-16.
"Rate hikes in the US or fears that Greece might leave the euro-zone could trigger another bout of market volatility but, with the exception of Indonesia, Asian economies are well-placed to cope."