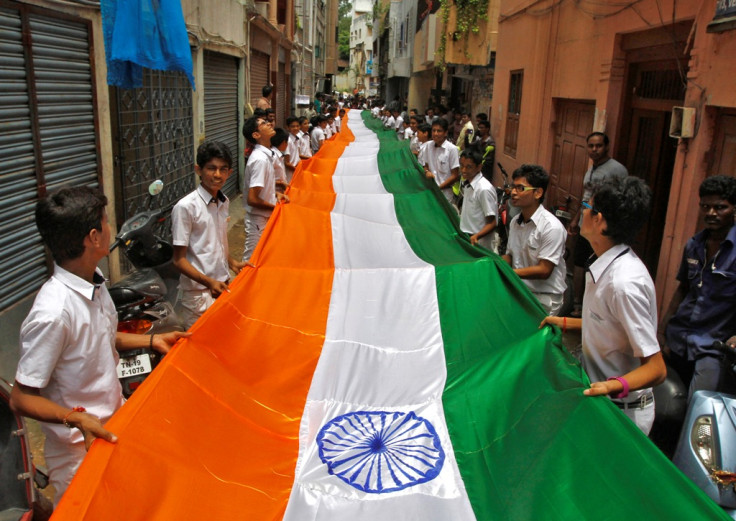 India's pace of economic growth will catch up with that of China in the coming two years at about 7%, while the global economy would grow at a lower than expected pace, according to the World Bank.
China's growth is expected to come down gradually to 7.1% in 2015, 7% in 2016 and 6.9% in 2017, according to the World Bank's twice-yearly Global Economic Prospects report. India's growth is expected to surge from 6.4% in fiscal year 2015 to 7% each in fiscal years 2016 and 2017.
China is undergoing a "carefully managed slowdown", the bank said, adding that the world's second-largest economy's structural reforms, gradual withdrawal of fiscal stimulus, and continued prudential measures to slow non-bank credit expansion would lead to slower growth.
Meanwhile, lower oil prices and structural reforms that ease supply constraints would help the Indian economy that recently emerged from two years of modest growth.

The report said the global economy is projected to expand by 3% in 2015, 3.3% in 2016 and 3.2% in 2017, following an estimated 2.6% growth in 2014.
Developing countries grew by 4.4% in 2014 and are expected to edge up to 4.8% in 2015, strengthening to 5.3 and 5.4% in 2016 and 2017, respectively. The bank attributed the growth to "soft oil prices, a stronger US economy, continued low global interest rates, and receding domestic headwinds in several large emerging markets."
"In this uncertain economic environment, developing countries need to judiciously deploy their resources to support social programs with a laser-like focus on the poor and undertake structural reforms that invest in people," said World Bank Group President Jim Yong Kim.
"It's also critical for countries to remove any unnecessary roadblocks for private sector investment. The private sector is by far the greatest source of jobs and that can lift hundreds of millions of people out of poverty."
The World Bank noted the global economy is facing downside risks such as persistently weak global trade, the possibility of financial market volatility as interest rates in major economies rise on varying timelines, the impact on the balance sheets of oil-producing countries due to lower oil prices and the possibility of a prolonged period of stagnation or deflation in the Euro Area or Japan.
"Risks to the global economy are considerable. Countries with relatively more credible policy frameworks and reform-oriented governments will be in a better position to navigate the challenges of 2015," said Franziska Ohnsorge, lead author of the report.