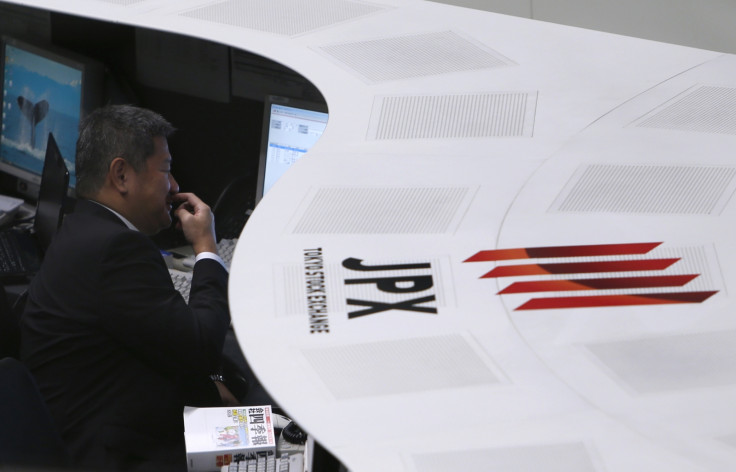 Asian market investors appeared to have adapted a wait-and-watch approach on Thursday (June 8) after a written statement of former FBI head James Comey was released overnight. The testimony turned out to fall in line with general expectations, as no evidence had emerged connecting US President Donald Trump with Russian authorities.
"The event risk ramps up from here now, although I would argue that the upcoming hearing from former FBI Director James Comey should be a non-event," remarked Chris Weston, Market Analyst at IG Melbourne.
"After the overnight testimony, in which Comey repeated Trump's demands for 'loyalty', there is still not enough in what we have heard to make us question Trump's intent."
With one political uncertainty resolved, markets remained relatively flat during midday trading hours. UK citizens are set to vote in the general election today, which has culminated in a tight race between the Conservative and Labour parties.
Furthermore, the European Central Bank is scheduled to hold its monetary policy meeting today as well. Expectations point towards the Bank reaffirming its decision to maintain a loose monetary policy, but spectators will carefully scrutinize ECB President Mario Draghi and his team's rhetoric in order to get an indication of when interest rates could possibly rise.
"The overnight headlines (quoting 'sources') are that the 'ECB likely to nudge up growth forecasts, trim inflation' and 'ECB forecast changes likely to be small'," added Weston.
"So obviously no changes in its monetary policy settings, but there would be some still expecting and positioned for a change in the ECB's forward guidance around the quantitative easing program."
The following index quotes were logged on 6:53 am BST:
Japan: Nikkei- Down by 0.38% to 19,908.01
The Cabinet Office revealed on Wednesday that Japan's GDP grew by 0.3% during the first quarter of 2017. Although the reading missed a forecast of 0.6% growth, Japan's economy continued to expand in five consecutive quarters, the country's highest streak in three years.
Beleaguered firm Toshiba Corp (+5.72%) registered strong gains to emerge as one of the index's strongest performers.
Hong Kong: Hang Seng- Up by 0.14% to 26,010.34
Cathay Pacific Airways (+6.10%) and Lenovo Group (+1.18%) emerged as some of the index's strongest performers.
China: Shanghai Composite-Up by 0.06% to 3,141.469
The General Administration of Customs revealed on Thursday that China's exports increased by 8.7% year-on-year in May, beating forecasts of a 7.2% increase. The country's trade surplus now amounts to $40.8bn (£31bn).
Australia: S&P/ASX- Flat at 5,667.199
Singapore: Straits Times Index- Up by 0.30% to 3,240.11
India: Sensex- Down by 0.10% to 31,241.57
The Reserve Bank of India decided to keep the nation's interest rates unchanged, during the second bi-monthly monetary policy meeting on Wednesday.