Clearmatics, creators of the Ethereum-inspired Distributed Virtual Machine (DVM) for clearing financial instruments, has announced that Alexander Lipton, CEO of StrongHold Labs, a Visiting Professor of Financial Engineering at EPFL, and a Connection Science Fellow at MIT Connection Science, is joining the firm in the capacity of Senior Adviser.
Clearmatics CEO Robert Sams said: "Clearmatics is thrilled to welcome a financial visionary and a leading academic like Alexander to the firm. His addition to our team will support our pursuit of distributed automation in all business processes and in particular in financial market infrastructure."
Clearmatics is working to deliver new technology that enables distributed automation and the redesigning of business processes. Last year, the company announced a partnership with five leading financial companies – UBS, Deutsche Bank, Santander, BNY Mellon, and ICAP – to pioneer the development of a digital cash settlement asset to help transform the way cross-border financial settlements are done.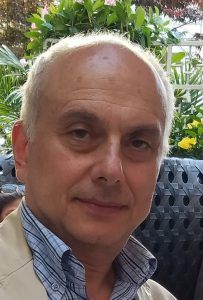 Lipton previously served as a Managing Director, Quantitative Solutions Executive, at Bank of America, and a Visiting Professor of Quantitative Finance at University of Oxford and Advisory Board member at the Oxford-Man Institute. He is an expert in financial technology, distributed ledgers, and balance sheet optimisation, and has published seven books and more than one hundred papers on applied mathematics and quantitative finance. Named Risk.net's first ever "Quant of the year" in 2000, Lipton has held several prestigious positions in both academia and the private sector.
In his role as Senior Adviser for Clearmatics, Lipton will help advance the company's core technology as well as build out financial sector applications.
"Most importantly, Lipton's vision and theoretical work will help guide Clearmatics' technology approach to quantitative finance and next-generation banking infrastructure," said Sams.