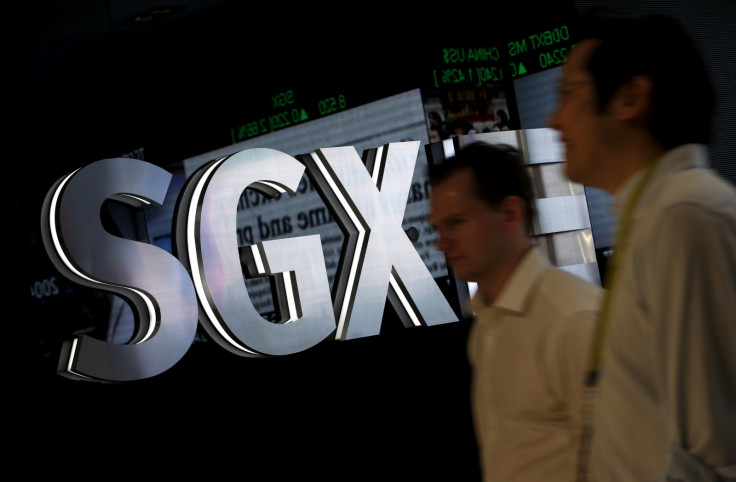 Asian market investors treaded with unsure footing on Tuesday (May 23) as developments on the attack in Manchester Arena last night begin to arise, where around 19 people are feared dead and a further 50 have sustained injuries.
The incident points to a possible involvement of terrorists, as the Isis has celebrated the attack on social media, but has not yet claimed responsibility.
The attack has left markets relatively unfazed, with marginal gains on "safe haven" assets such as gold (+0.2%) and the JPY/USD (+0.1%).
Investors may have also exhibited anxieties related to oil prices escalation in the build up to the OPEC meeting with Russia on Thursday. Markets are generally optimistic about an agreement for extending the oil supply cut for a further nine months.
Momentum on the Brent Crude rally has slowed with the current price falling by 0.59% to $53.55 (£41.61) per barrel.
Investors are also waiting for key economic data to be released today, namely Germany's Q1 GDP Data, and Purchasing Manager's Index (PMI) data for the Eurozone and the US.
The following index quotes were logged on 6:54 am BST:
Japan: Nikkei-Down by 0.42% to 19,596.26
The Ministry of Economy, Trade, and Industry revealed today that Japan's all-industry activity index fell by 0.6% month-over-month in March after an increase of 0.7% in February.
Data from IHS Markit also noted that the Nikkei Flash Purchasing Manager's Index fell to 52.0 in May from 52.7 the month prior. This implies that the nation's manufacturing activity expanded by its slowest pace in six months during May
Beleaguered technology conglomerate Toshiba Corp (+0.70%) registered strong gains during the day, while automotive firm Yamaha Motor Co (-2.56%) was one of the index's weakest performers.
Hong Kong: Hang Seng-Up by 0.21% to 25,444.54
Casino and resort firms Galaxy Entertainment Group (+3.04%) and Sands China (+1.60%) were some of the index's strongest performers.
Technology firm Lenovo Group (-1.21%), Li Ka-shing owned Cheung Kong Property Holdings (-1.13%), and Cathay Pacific Airways (-1.04%) registered some of the weakest gains in the index.
China: Shanghai Composite-Down by 0.41% to 3,063.090
Australia: S&P/ASX- Down by 0.18% to 5,760.602
Singapore: Straits Times Index-Up by 0.42% to 3,227.0
Data from the Ministry of Trade and Industry revealed that the Consumer Price Index rose to 0.4% year-over-year in April from a 0.7 % increase in March.
India: Sensex-Down by 0.61% to 30,383.48